Health Equity: A Movement Toward Whole Health for All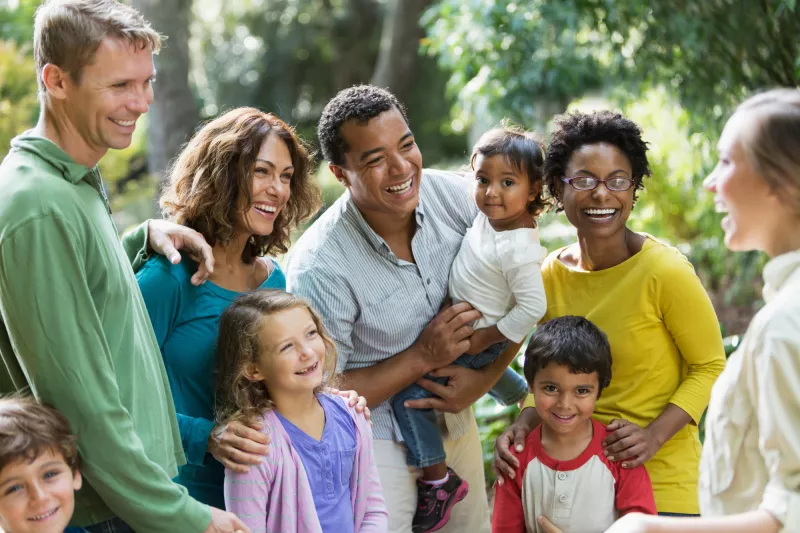 Choose the health content that's right for you, and get it delivered right in your inbox.
It's sacred work to provide whole-person care that considers not just a person's diagnosis, but the conditions in which patients live, work, play and pray. These external factors can significantly impact health outcomes and lead to persistent, systemic health disparities.
As this is National Minority Health Month, we're here to affirm that at AdventHealth, we are dedicated to understanding and confronting these health inequities that disproportionately impact our communities and patients.
Keep reading to learn about health equity including what it is, how it impacts the whole health of individuals and communities and how we're approaching health equity at AdventHealth.
What is Health Equity?
Health equity is achieved when every person can attain their full health potential, which requires acknowledging and addressing external factors that lead patients to have undesired clinical experiences and health outcomes.
Non-medical environmental factors are often systemic and deeply engrained in the social and economic structures of our society. They are the conditions in which people are born, grow, work, live and age, along with the broader set of forces and systems that shape them.
Moving toward and maintaining health equity means making a conscious effort to identify disparities, understand the root causes behind these outcomes and work relentlessly and collaboratively to eliminate the barriers that our patients and communities experience.
Watch this video to learn more about health equity from AdventHealth's Chief Health Equity Officer, Dr. Alric Simmonds.
Why is Health Equity Important?
Whole-person care can't be achieved without a commitment to health equity. Obstacles to health such as poverty, discrimination and their consequences prevent individuals and groups from living to their full health potential.
Research shows that marginalized groups tend to seek medical help less frequently and face barriers that make access to it more difficult. Socioeconomic factors, language barriers and unfair biases and stereotypes experienced by groups make treatment harder to come by with less access — and less perceived access — to important health and educational resources. This can lead to poorer health outcomes in preventable disease, the effects of which extend through generations.
Health Equity at AdventHealth
At AdventHealth, we strive to advance equity in clinical access, outcomes and experiences to empower all patients to achieve their highest health potential — in body, mind and spirit. Our approach to health equity is intentional, data driven and measurable. By focusing on the data, we are developing a systemwide approach that begins within our hospitals and supports the creation and implementation of localized efforts.
In 2022, we developed a robust and validated methodology identify potential disparities in our inpatient quality outcomes based on race, ethnicity, gender and/or insurance status. Based on this data, AdventHealth hospitals developed health equity plans to address potential disparities in their facilities and communities. These facilities are now actively working to implement these plans to mitigate disparities in clinical outcomes.
Committed to Helping People Feel Whole Through Health Equity
Every part impacts the whole — and our commitment to health equity is part of our legacy and ongoing dedication to providing whole-person care to every patient. As every AdventHealth hospital continues their health equity work into the future, we are eager to deepen our understanding of health disparities, strengthen our community partnerships and begin to tear down barriers that exclude patients from equitable health outcomes.
If you want to experience AdventHealth's commitment to whole-person care for yourself, request an appointment with one of our compassionate providers for expert care that honors your body, mind and spirit.