Mental Health Emergencies: When to Go to the ER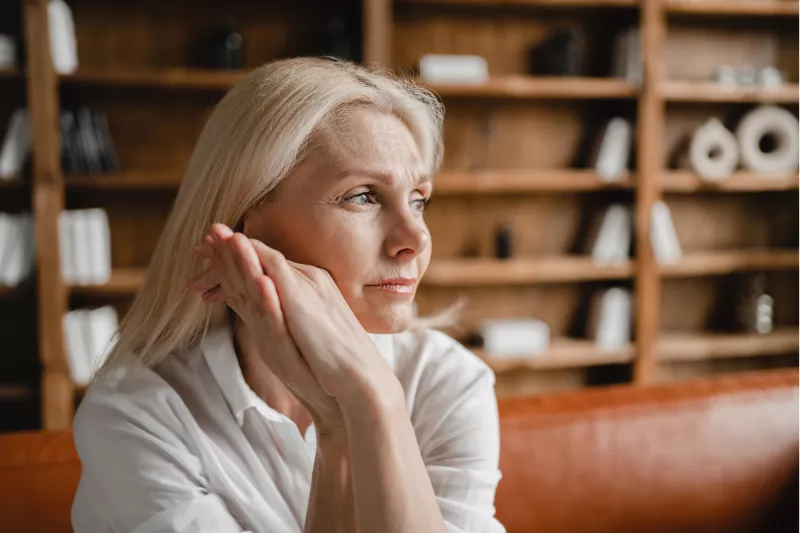 Choose the health content that's right for you, and get it delivered right in your inbox.
At AdventHealth, we treat the whole person — body, mind and spirit. It's vital to your well-being to understand that mental health is just as important as your physical health, and that mind and body impact each other. That's why mental health conditions almost always come with physical symptoms, too, or why people with illnesses that are considered physiological may also struggle with mental illnesses like anxiety and depression.
That said, if you face a mental health crisis, don't brush it off and see it as insignificant compared to a physical sickness or injury. Get help right away. We're here to let you know that not only is it OK to go to the ER if you're having a mental health crisis, but it may very well be your best option.
What Types of Mental Health Conditions are Seen in the ER?
ER visits for mental health crises are on the rise. At least 6% of adult ER visits are due to mental health complaints, as well as 7% of pediatric visits.
This uptick reflects an increase in mental health conditions. Some common mental health conditions that may be seen in the ER include:
Anxiety disorders
Bipolar disorder
Depression
Panic attacks
Psychosis
Schizophrenia
Schizoaffective disorder
When Should You Go to the ER for Mental Health?
In a health emergency — physical or mental — the emergency room is the right place to go. If you think you or someone else might seriously hurt themselves or are having suicidal thoughts, seek immediate psychiatric help. It may be your only option if your regular doctor or a mental health clinic is not available at the time of need.
In addition to self-harm and suicidal thoughts, you should go to the ER if you experience the following:
Aggression or physical assault
Confusion
Delusions
Mania
Paranoia
Obsessive-compulsive disorder symptoms that have become dangerous
Severe insomnia
Severe medication side effects
Visual or auditory hallucinations
What to Expect When You Go to the ER
Going to the ER may seem like an overwhelming thought when you're already overwhelmed. They can be busy with long waits. But let it be comforting to know that emergency services are available to help anywhere, anytime — for anyone.
In some cases involving a mental health visit, you may be released from the ER and be told to follow up with a mental health professional. In other cases, you might be admitted to the hospital or transferred to a facility that's better equipped to provide the care you need.
Here's a brief list of what's safe to bring and wear when you're visiting the ER for a mental health crisis:
A book or computer tablet for entertainment
A phone or computer charger
Comfortable clothes
Earphones and soothing music
Slip-on shoes
If you're hospitalized for a mental health emergency, be sure to follow up after you're released. With the help of a mental health professional, you can make a plan to ensure you continue healing, as well as a plan to help you cope in another mental health emergency.
Mind Over Matter: We're Here for You Always
Our behavioral health experts offer treatments to help you feel like yourself again — from support groups or one-on-one therapy to advanced treatment and medication plans. No matter how you choose to reclaim the joy and confidence you deserve, our experienced team will be by your side with the expert care and support you need to feel healthy and whole.
You can find your nearest AdventHealth ER here.
If you need immediate help, don't hesitate to connect with the Suicide Prevention Lifeline for free and confidential support 24/7. Simply dial or text 988.