Why Preventive Care is Important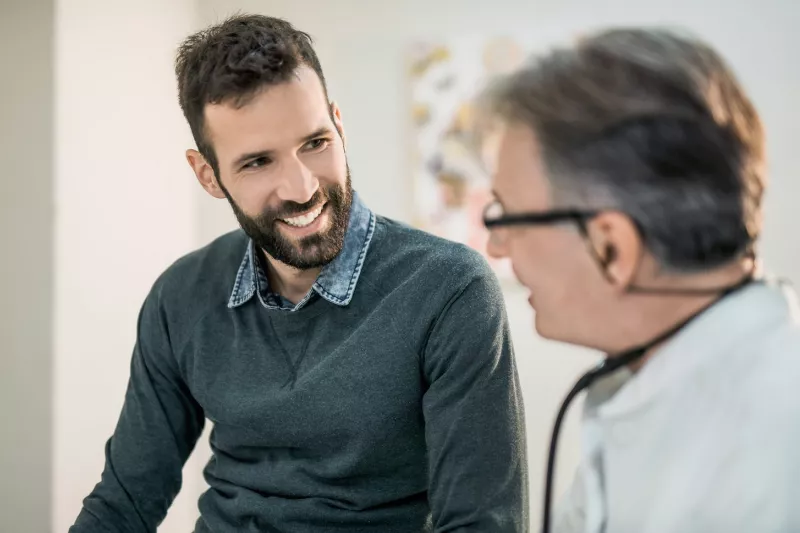 Choose the health content that's right for you, and get it delivered right in your inbox.
According to the Centers for Disease Control (CDC), six in ten adults in the United States have a chronic disease and four in ten adults have two or more. A chronic disease is defined broadly as a condition that lasts one year or more and requires ongoing medical attention or limits activities of daily living or both. Chronic diseases such as heart disease, cancer and diabetes are the leading causes of death and disability in the United States. But they are largely preventable.
Preventive care is the most important step you can take to manage your health, yet according to the US Department of Health and Human Services, millions of people in the United States don't get recommended preventive health care services.
Cancer and Chronic Illness Screenings
The cornerstone of preventive care is wellness screenings. They can help doctors and advanced practitioners guide patients to make choices that promote better health and can catch health problems early, when they are easier, and less costly, to treat.
While preventive care has many facets, these are the most common screening tools and tests to help detect cancer and chronic disease in adults.
Cervical cancer screenings: The United States Preventive Task Force (USPSTF) recommends women ages 21 to 29 get a Pap test once every three years. Women ages 30 to 65 years can choose to have a Pap test every three years, an HPV test once every five years, or a Pap test and an HPV test once every five years. Women older than 65 who have had normal screenings and do not have a high risk for cervical cancer do not need to be screened.
Mammograms: Yearly mammograms are recommended for women ages 40 to 54, then every other year for women ages 55 and older. Women with a heightened breast cancer risk should ask their doctors about the risks and benefits of an annual MRI and mammogram.
Colorectal cancer screenings: The American Cancer Society (ACS) recommends people with an average risk for colorectal cancer start regular screening at age 45. Talk with your doctor about the screening schedule and screening option that works best for you. If you have an increased risk for colorectal cancer, you may need to get tested at an earlier age.
Other screenings and tests: Based on the patient's age, health risk factors and family history, doctors may recommend additional screenings, such as for lung cancer, which is done through a low-dose CT scan. Other important tests include labs or blood work to screen for chronic conditions such as prediabetes, diabetes and regular blood pressure readings to screen for hypertension, known as the "silent killer."
Here for Your Long-Term Health
Annual wellness visits, including a discussion of lifestyle measures, such as diet and exercise, are vital for doctors to create a more personalized plan for a patient's health. And innovations in health care like virtual visits and extended hours are helping to make accessing primary and preventive care services easier and more convenient than ever.
Whatever your age or medical history, maintaining a relationship with a primary care provider will help keep track of your long-term health. To find an AdventHealth doctor near you, use our convenient online physician finder at AHMGTampaBay.com.