Why Do Accreditations in Health Care Matter?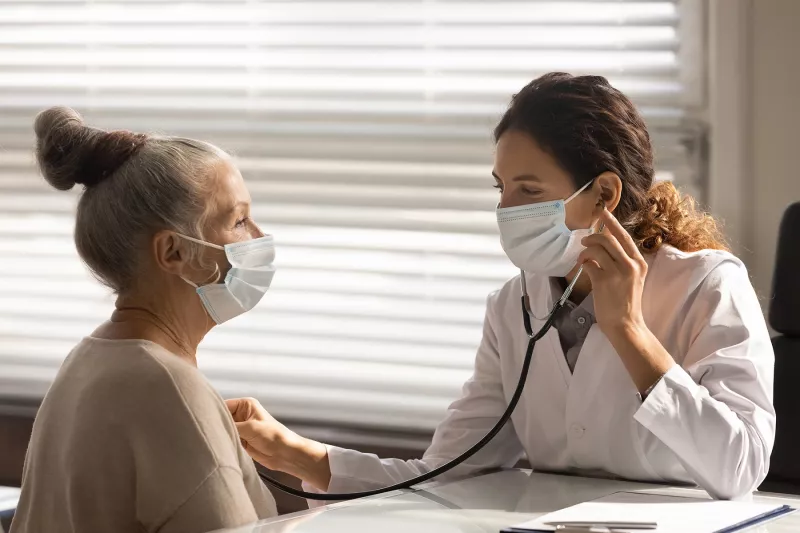 Choose the health content that's right for you, and get it delivered right in your inbox.
When you or a loved one has a health care need, you want to feel confident knowing you're in the best hands. At AdventHealth, our whole-person approach to care means a dedication to delivering the safe, high-quality health care our patients deserve. That's why we partner with some of the nation's most trusted sources in health care to earn accreditations and designations that validate our commitment to maintaining high standards of care.
Our cardiovascular programs have received many accreditations and awards from national organizations recognizing the quality and care we provide. Recently, we received accreditations from the American College of Cardiology (ACC) in multiple program areas including Chest Pain Center, Cardiac Cath Lab, Heart Failure, and more, and two of our hospitals became Florida's first, and only, ACC designated HeartCARE Centers™. Here's what it means to have this seal of approval.
About American College of Cardiology Accreditation
The American College of Cardiology, a 49,000-member nonprofit medical society, is a trusted voice in cardiovascular care. They are dedicated to enhancing the lives of heart patients through continuous quality improvement. Committed to fighting and eliminating heart disease as the number one cause of death worldwide, they believe cardiovascular care is transformed by creating communities of excellence.
Very different from most certifying bodies that review hospital metrics and score facilities, ACC requires that multidisciplinary teams are established to implement and track sustainable quality improvement — improvement that will continue long after the site visit is conducted.
This makes all the difference for our patients. According to AdventHealth's West Florida Division Cardiovascular Services medical director, Charles Lambert, MD, "It's our goal to offer the highest quality cardiovascular care, so we go the extra mile to care for our patients' hearts and these accreditations recognize that care."
Benefits of ACC Accreditation
Some of the benefits of American College of Cardiology Accreditation for a patient include:
Decreases how long patients need to stay in the hospital
Improves quality outcomes
Provides processes for timely and accurate diagnosis and treatment
Associated with better performance of Centers for Medicare & Medicaid Services (CMS) national standards for Acute Coronary Syndrome (ACS) and heart failure patients
Demonstrates our commitment and dedication to providing exceptional cardiac care
Establishes our commitment to higher standards
Having ACC Accreditation means you can rest assured that you have placed your heart and vascular health and safety in good hands. Our hospitals have implemented guidelines and
standards and adopted best practices in patient care, such as those suffering from heart failure or AFIB or those experiencing the symptoms of a heart attack.
We're Humbled by Your Trust
Only a limited number of hospitals in our communities have earned these hard-to-achieve designations. At AdventHealth, we believe that our ACC accreditation and performance directly reflects our culture of putting patients and families first.
While we're honored to receive this recognition, in the end, we're not motivated by awards.
We're humbled by the trust patients place in us when they visit. To us, effective patient safety is simple: Treat people the way we want to be treated. When we do that, safety comes naturally.
Learn more about our accredited cardiovascular care services at AdventHealthCardiovascularInstituteWestFL.com.