When to See an Ear, Nose and Throat Specialist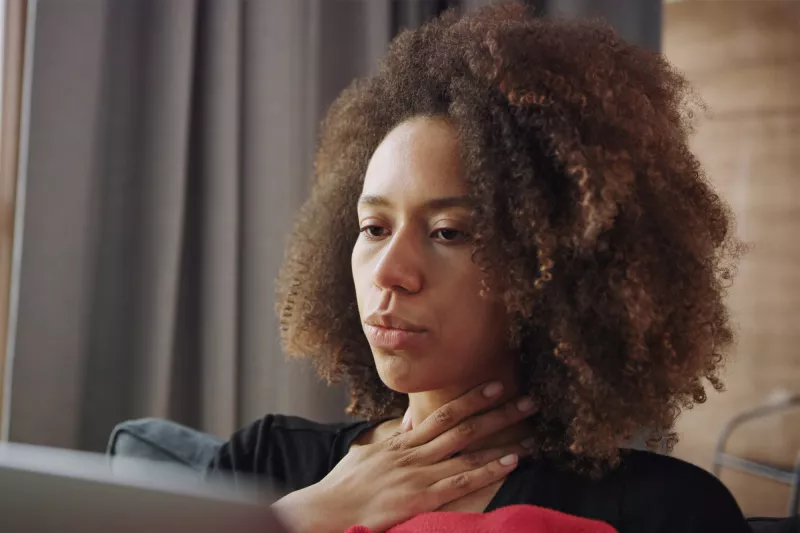 Choose the health content that's right for you, and get it delivered right in your inbox.
Your primary care physician is your trusted go-to family doctor for everything from annual check-ups to ear and sinus infections. But what if you find you're getting infections frequently or your situation is more complicated?
An ear, nose and throat (ENT) specialist might be who your primary care provider refers you to for more specialized care. We're here to walk you through the basics of what ENTs treat, when to go and the specialized state-of-the-art services we offer.
What is an ENT Doctor?
An otolaryngologist is an ear, nose and throat doctor. These specialists treat problems with the head and neck that affect the sinuses, voice box, palate and more. They're also trained as ear nose and throat surgeons.
What Do ENTs Treat?
ENTs are experts at treating the following conditions affecting the ear, nose and throat in both adults and children:
Abnormalities: ENTs can help with a cleft lip or palate, a deviated septum, loss of smell and drooping eyelids. These abnormalities can be sustained over time or present at birth.

Allergies: These can include seasonal or pet allergies. Hay fever also falls under this category. They may perform allergy tests or recommend a medication to help deal with whatever a patient is allergic to.

Cancerous and noncancerous tumors : An ENT can assist with tumors that grow on the throat, mouth, nose, sinuses, upper esophagus, larynx, parathyroid and thyroid gland.

Childhood conditions: An ENT can also help children with any of the conditions of the ear, nose and throat that affect adults. Chronic ear infections are common in children.

Chronic infections: They can help treat recurring infections like tonsillitis, sinusitis and ear infections.

Sleep disorders: If you have trouble with sleep apnea or chronic snoring, your ear, nose and throat specialist can help give you ways to treat the issue.

Throat conditions: Tonsillitis is an example of a throat condition an ENT can treat, as well as thyroid issues such as Graves' disease.
If your regular primary care doctor thinks your ear, nose or throat condition is complex, they'll most likely refer you to an ENT.
One of our expert ENTs, Joseph Derbyshire, DO, says, "it's normal to start with your general practitioner for an ear, nose or throat problem. You would want to go to an ENT if you experience sudden hearing loss, chronic ear infections, sore throats or tonsil problems, a lump in your neck, or hoarseness that lasts longer than six weeks." If any of these apply to you, talk to your PCP about an ENT referral soon.
What is an ENT Appointment Like?
You might be wondering what to expect at your first ENT appointment. Dr. Derbyshire explains, " During an exam with an ENT, we look into your ears, nose and throat using special tools. These tools are designed to help us look more deeply, like into your ears for things like wax build-up, for example. We may prescribe antibiotics and have you schedule an MRI to take a closer look if it's necessary for your circumstances."
Comprehensive Ear, Nose and Throat Care at AdventHealth
When ear, nose and throat issues cause discomfort and disrupt your life, you can count on our ENT specialists at AdventHealth to treat your symptoms with advanced, minimally invasive techniques that promote faster, better healing. Our services of medical and surgical treatment at our Zephyrhills and Dade City locations include:
Ear tubes
Head and neck surgery
Sinuplasty
Sinus surgery
Sleep medicine
Speech therapy
Tonsillectomy
Tracheal procedures
If you or a loved one is struggling with ear, nose and throat discomfort, reach out and make an appointment with one of our world-class ENTs today. You deserve to feel whole.