What You Should Know About Cervical Cancer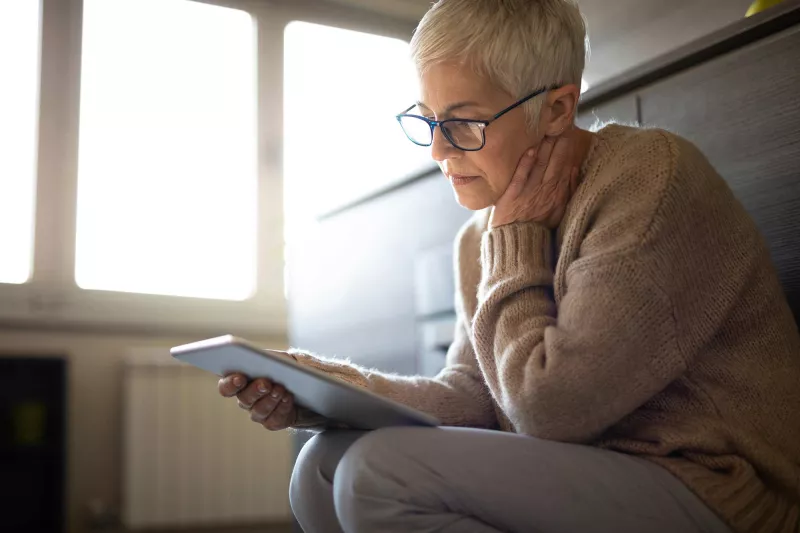 Choose the health content that's right for you, and get it delivered right in your inbox
Cervical cancer is the third most common cancer and cause of death among gynecologic cancers in the United States. According to the American Cancer Society, 12,990 women in the U.S. will be diagnosed with cervical cancer and 4,120 will lose their lives to the disease this year. It's important to talk about cervical cancer because it can be prevented with routine screening and vaccination protocols.
Here are some insight on cervical cancer risks, causes and prevention strategies.
Risks
The most important risk factor for cervical cancer is human papilloma virus (HPV) infection, which is very common among U.S. adults. In fact, the Centers for Disease Control and Prevention reports that 79 million Americans are currently infected with HPV and 14 million new cases are diagnosed per year.
The association between HPV and cervical cancer is so strong that other behavioral co-variables are found to be dependent upon HPV infection, meaning that most risk factors for cervical cancer are associated with variables that increase the risk of acquiring HPV or the inability to clear HPV infection.
Causes
The human papilloma virus is central to the development of cervical cancer. In fact, the virus can be detected in over 99 percent of cervical cancer cases.
While it is very common, not all women with HPV infection get cervical cancer. Most healthy adults can clear the HPV infection but for some (mostly people age 30 and older), the infection can become chronic and persistent, which is what can lead to abnormal pap tests and, if untreated, can lead to cervical cancer.
These factors have guided physicians in developing the current recommendations for cervical cancer screening.
Prevention
There are two central components to preventing cervical cancer: HPV vaccination and routine screenings with the Pap test.
HPV Vaccination
The HPV vaccine has been approved by the FDA and shown to be effective at preventing HPV infection. In general, the HPV vaccine is recommended for girls and boys between age 11 and 12, but is appropriate for patients as young as age 9 and up to age 26.
The recommendations are based on data showing that the vaccine is most effective if administered before a patient is exposed to HPV, and 50 percent of new HPV infections occur in 15-24 year olds. Being exposed to HPV infection is not a contraindication to get the vaccine; it is just most effective when given before HPV exposure.
If vaccination protocols are implemented appropriately, approximately 90 percent of invasive cervical cancer worldwide could be prevented, in addition to precancerous cervical lesions. Pediatricians, family physicians and gynecologists all play an important part in educating parents and patients about their roles in preventing cervical cancer in the future.
Routine Cervical Cancer Screening
Screening tests, like the Pap test, can detect most precancerous cells in the cervix. If precancerous cells are found and removed early, cancer can often be prevented.
Unfortunately, up to 50 percent of women diagnosed with cervical cancer have never had a Pap test, and 10 percent have not had a Pap test in five years. If women had routine annual examinations and pap testing, the rate of cervical cancer would decline.
It's important to point out that these cervical cancer screening guidelines are for women with an average risk and with a cervix. Women at high risk may have a more personalized screening schedule recommended by their doctor. And, for women with a history of a noncancer-related hysterectomy, these recommendations may not apply.
The American Cancer Society made updates to their screening guidelines in 2020. The two most important updates are the to the type of screening test and what age to start. Instead of the once standard Pap smear, it's now preferred to do a primary HPV test every 5 years starting at age 25 (changing from age 21) and up to age 65.
Because the primary HPV tests are newly approved by the Federal Drug Administration (FDA), they may not be widely accessible yet. So, until the primary HPV test becomes available to all, these two tests are alternative options:
A combined HPV and Pap test every 5 years, or
A single pap test every 3 years.
And for those that have had the HPV vaccine, it's still important to continue cervical cancer screenings as stated above.
Another important call-out to the new recommendations is for those age 65 and older. Now, those in this age group who have had normal cervical cancer screening results for the last 10 years don't need further screening.
Don't Forget Your Annual Well-Woman Exam
Even if your routine Pap tests are not recommended each year, it is important to still have an annual well-woman exam. This checkup includes additional exams critical to your health, such as a pelvic and breast exam, provides education regarding health maintenance, and the opportunity to talk with your doctor about any gynecological concerns you may have.
For more information on staying well and feeling whole, learn more about our Women's Health Care.