Safety Awareness Tips for Parents With Kids of All Ages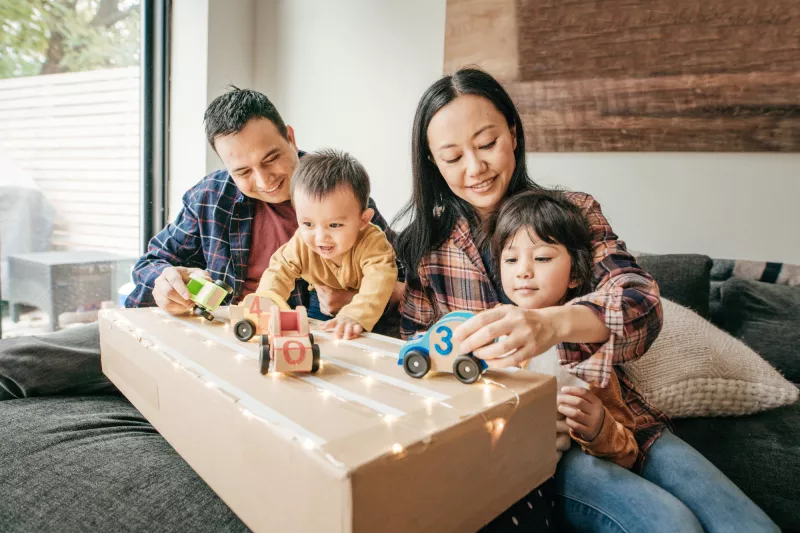 Choose the health content that's right for you, and get it delivered right in your inbox.
As parents, we naturally worry about our children. Whether we're trying to protect them from mishaps as toddlers or shelter them from high-risk behaviors as teens, safety is always at the top of our minds. So how do you keep up when potential risks and dangers look so very different at every age and stage?
Find peace of mind with tips from our experts for keeping your kids safe at home, school, extracurricular activities and everywhere in between.
Safety Tips for Parents With Infants
You can take steps to keep your babies safe, even before they can move around on their own. Here's how:
Avoid choking hazards: Make sure to feed infants age-appropriate foods and incorporate solids only when they can handle chewing them. It's also important to keep them away from small objects, including toys with tiny parts, that they could put in their mouths
Keep infants safe on the road: Always keep your babies in age-appropriate car seats
Prevent drowning: Keep bath time safe and fun. Never leave children unattended in baths or pools
Practice sleep safety: Know your ABC's of infant sleep safety to avoid SIDs. Make sure babies sleep alone on their backs, and in their cribs
Protect babies from burns: Babies are fragile, and their sensitive skin is susceptible to burns. Test bath water before bathing your baby to ensure it isn't too hot. Also, be sure to keep hot beverages out of their reach
Safety Tips for Parents With Toddlers
As toddlers become more mobile, here are some tips for how to help them explore the world around them more safely:
Cover electrical outlets: Avoid shocks to tiny fingers by keeping outlets covered or plugged
Mobilize safely: Ensure soft landings for toddlers by covering edges of sharp furniture, using baby gates in front of stairs or to block rooms with hazards and bolting furniture to walls to prevent it from toppling
Protect from poisons: Keep cleaning products, batteries, medications and other toxic materials out of reach
Respect animals: Supervise children when meeting new animals and teach them how to safely approach pets. And if you have animals, make sure they're up to date on vaccines
Safety Tips for Parents With School Children
Starting school is an exciting time for children, especially since they can start sports and other new activities. Keep school-aged kids safe by teaching:
Bicycle safety: Make sure children wear bike helmets and understand the rules of the road
Road safety: Keep kids safe inside and outside of cars by always wearing seat belts, teaching them traffic safety (including how to cross the road) and avoiding letting them play near roadways
Water safety: Teach kids to swim and continue to supervise young children any time they're near the water
Safety Tips for Parents With Teens
As children become teenagers, parents can take steps to help them become more independent while still emphasizing safety. Here are a few ideas:
Discuss high-risk behaviors: Make sure to talk about drug and alcohol use openly with your teen and don't shy away from detailing the risks
Support sports safety: As teens get more engaged in sports, make sure they have the right safety equipment and practices to avoid common sports injuries. Teach them about good hydration and help them understand the importance of conditioning
Teach road safety: Getting a driver's license is a rite of passage for teens, representing new-found freedom and responsibility. But it's a constant worry for parents. Make sure your teen understands the rules of the road and the importance of always wearing their seatbelt. It's also crucial to have a plan in place that makes it easy for them to never drink and drive (or get into a vehicle with anyone else who's been drinking)
We're Here to Support Safety
At AdventHealth, we offer on-demand care to support your child, no matter their age. From comprehensive ERs and pediatric urgent care centers to providers who can answer questions about age-appropriate safety, you can find responsive providers whenever you need them.
If you have any questions about how to make sure your child stays safe at every age and stage, schedule an appointment. Your child's safety is our top priority.