Podiatry Tips: Whole-Person Health Starts With Your Feet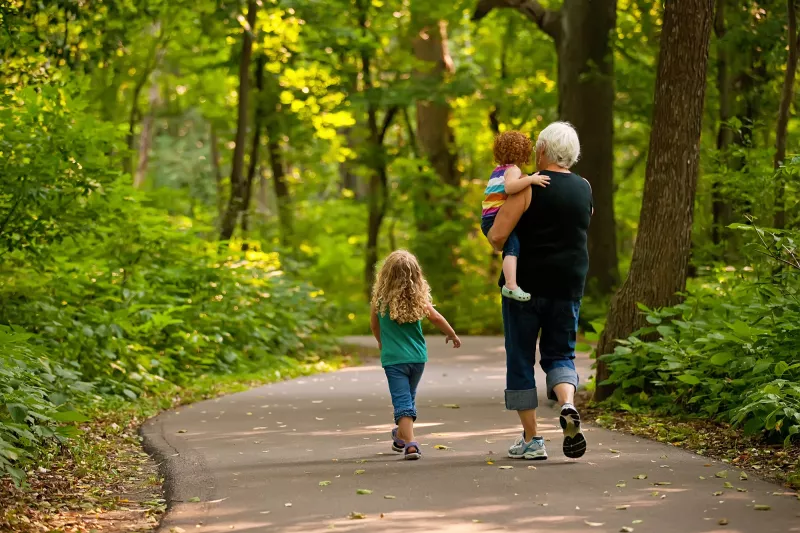 Choose the health content that's right for you, and get it delivered right in your inbox.
At AdventHealth, we want you healthy from head to toe. In order for that to happen, start from the ground up — with your feet.
Your feet do a lot of work in supporting your whole body, from carrying your weight to helping you function. That's why we're here to highlight the importance of proper foot care — including wearing the right shoes, the side effects of wearing the wrong shoes, how to reduce the risk of bunions and how foot health impacts your whole health in the long run.
Read on for some helpful tips from our podiatry team.
Walk in These Shoes
Forrest Gump, an avid runner in fiction and film, once said, "You can tell a lot about a person by their shoes — where they're going, where they've been." Your shoes can also have a huge impact on the health of your feet.
Follow these tips for finding "the perfect fit" when it comes to wearing the right shoes for your health and comfort:
Avoid high heels (no more than half an inch) for better weight distribution and balance
Don't wear pointed shoes, and make sure there's enough room for all your toes
Get more than one pair of well-fitting shoes and alternate wearing them
Get your feet measured at a shoe store for accuracy
Look for a snug fit and tie the laces for optimal protection
Try arch supports or orthotics
Just as wearing the right shoes can make your whole body feel better, wearing the wrong shoes can throw off your balance, cause pain and lead to all sorts of problems.
Health problems from wearing shoes that don't fit properly or are designed more with fashion in mind over your well-being include:
Athlete's foot
Back pain
Blisters
Bunions
Callouses
Collapsed arches
Corns
Joint pain
Nail problems
Skin irritation
Toenail bruising, damage or loss
What Are Bunions?
A bunion is a bony bump that forms on the joint at the base of your big toe. It occurs when some of the bones in the front part of your foot move out of place. This causes the tip of your big toe to get pulled toward the smaller toes and forces the joint at the base of your big toe to stick out. The skin over the bunion might be red and sore.
Wearing tight, narrow shoes might cause bunions or make them worse. Bunions can also develop as a result of the shape of your foot, a foot deformity or a medical condition, such as arthritis.
Smaller bunions (bunionettes) can develop on the joint of your little toe.
Bunions are common in older women, but younger people, men and women, can get them too. They can be prevented by wearing the right shoes and following the advice above. Make sure you have plenty of room for your toes.
Signs you need to see a doctor for bunions are:
A visible bump on your big toe joint
Decreased movement of your big toe or foot
Difficulty finding shoes that fit properly because of a bunion
Ongoing big toe or foot pain
Your Foot Health Impacts Your Whole Health
Since your feet support your whole body, whether your feet are healthy or unhealthy affects your whole body — from your bones and joints to your muscles and organs. If you have foot pain or discomfort, chances are that pain will show up elsewhere.
If you have foot conditions such as bunions, plantar fasciitis, and arch or heel pain, how you walk and carry your body may be affected. You may need some professional support to get your foundation back in alignment. At AdventHealth, our skilled podiatrists are specialists in the following:
Arthritis treatment of the foot and ankle
Bunion and hammertoe deformity correction
Diabetic foot care, lower limb salvage and wound care
Foot and ankle surgery, including bone, soft tissue and fracture care
Ingrown and fungal toenail treatment
Microsurgical and orthoplasty lower limb reconstruction
Peripheral nerve surgery for lower extremities
You were made for walking and so much more, and we want to see you healthy and whole in every way. If you're experiencing pain or discomfort in your lower extremities, visit us here. We'll help you get back on your feet in no time.