Obstetric Emergency Department 101: Caring for You and Your Baby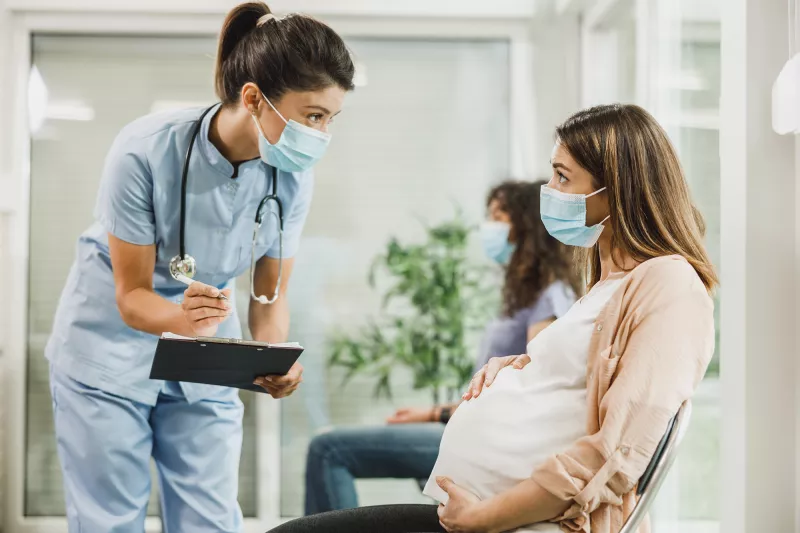 Choose the health content that's right for you, and get it delivered right in your inbox.
When you're pregnant, your focus is on keeping you and your baby safe and healthy. So, where do you go to receive the best care when you feel strange abdominal pain or a decrease in normal fetal movement? Fortunately, our obstetrics emergency department (OBED) teams are here to help around the clock.
Remember, if you think you're experiencing a medical emergency, the safest option is to call 911 to receive immediate help.
Keep reading to learn more about the obstetric emergency department and how it can provide the care you and your baby need during an emergency.
What Is an Obstetric Emergency Department?
An OBED provides timely and specialized emergency care to pregnant patients. We have obstetric emergency departments at AdventHealth Tampa and AdventHealth Ocala. Each OBED is an extension of a hospital's main ER and is staffed with an experienced OB/GYN team that can care for you 24/7.
If a patient arrives with a life-endangering obstetrical emergency, the obstetrics emergency department can provide immediate care for mom and baby. Expert OB physicians and nurses evaluate and treat pregnant and postpartum patients quickly and efficiently.
What Are the Benefits of an OBED?
OBED physicians and nurses have highly specialized training in protecting the mother while pregnant and keeping the baby safe in the womb. This expert knowledge allows them to act quickly and provide the proper treatment, which can be lifesaving. Other benefits include:
Availability of obstetric specialists in early mornings or late evening hours when your OB/GYN may be closed
Comprehensive reviews of test results and fetal heart rate monitoring
Coordination of care and communication of the patient's condition to your OB/GYN if they are unable to come to the hospital
Evaluation and management of pregnancy-related concerns
Treatment for postpartum-related issues in the first few weeks after delivery
When Should You Go to an Obstetric Emergency Department?
If you are experiencing any of the following symptoms, call your primary OB/GYN and head to an OBED for quick evaluation and treatment:
Abdominal pain
Concern about pre-term labor
Conditions related to high-risk pregnancy
Decrease in normal fetal movement
Postpartum complications
Ruptured membranes
Urinary tract or bladder infections
Vaginal bleeding
If you are experiencing a medical emergency, call 911 immediately.
Compassionate Care When You and Your Baby Need It Most
Whether you're in the midst of concerning symptoms or are simply seeking a compassionate team to support you during pregnancy and beyond, our physicians and staff have one common goal: keeping you well to ensure you experience the true joys of welcoming your little one to your family.
Find more information on how our expert physicians, nurses and midwives can help you visit YourBirthDayExperience.com.