It's Never Too Late: How to Start an Exercise Program at Any Age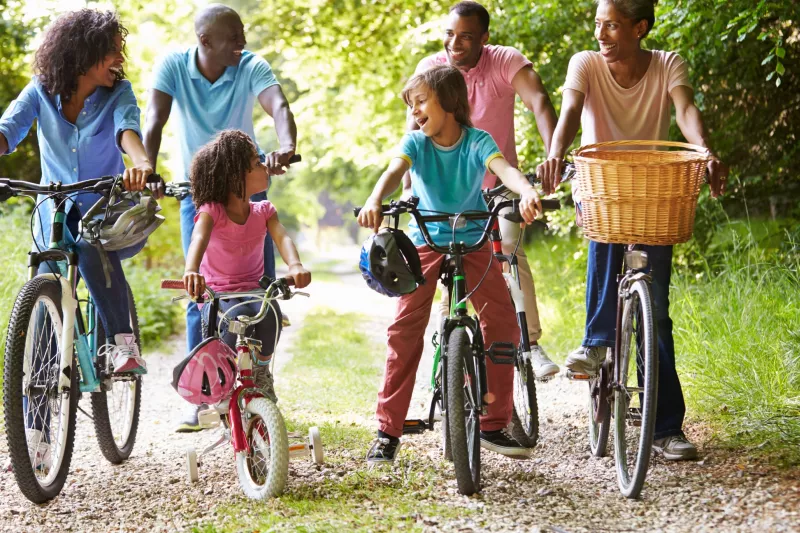 Choose the health content that's right for you, and get it delivered right in your inbox
People who get the exercise bug in childhood and continue throughout their lives have a better chance of staying healthy longer. Whatever your age, it's never too late to start an exercise program that suits you and helps keep you fit for living the life you love.
Kids and Teens
As an adult, you may think exercise means working out at the gym or taking long walks. Although some kids do get their exercise from gym class, they also have activities like recess, dance class and bike riding. Kids and teens should have 60 minutes of moderate to vigorous aerobic activity at least three days each week.
Kids who get regular exercise benefit from:
Lower blood pressure and cholesterol levels
Reduced risk of obesity and type 2 diabetes
Stronger muscles and bones
Additionally, kids who exercise regularly sleep better, and can manage physical and emotional challenges like from running to catch a bus and studying for a test.
Adults
Most adults don't move around enough during the day. For the best results, adults should choose a regimen that includes:
150 to 300 minutes of moderate exercise per week
75 minutes to 150 minutes of vigorous aerobic physical activity per week
An equivalent combination of moderate- and vigorous-intensity aerobic activity spread throughout the week
Adults should do moderate or intense muscle-strengthening activities that involve all major muscle groups at least two days each week.
Older Adults
Older adults may need to tailor exercise routines to their fitness and health levels. Other recommendations include:
Activities that incorporate balance training, aerobic and muscle-strengthening exercises, such as swimming or biking
Being aware how chronic conditions affect your ability to safely do regular physical activity
Exercising With Arthritis
If you have a chronic condition like arthritis, an exercise program is best guided by your trusted medical professionals. It's especially important that people with arthritis avoid these common mistakes to prevent additional injury:
Always Warm Up First
Proper warm-up increases blood flow and loosens your muscles.
Cool down
Deep breathing and long stretches will bring your heart rate and blood pressure back to normal and improve your flexibility.
Don't Overdo Weight Training
Lifting too much weight damages tissue. Don't overdo it.
Don't Power Through the Pain
Moderate to severe pain can indicate joint inflammation or damage that needs treatment. If you feel pain, stop exercising immediately.
Drink Enough Water
Stay hydrated before and after your workout.
Stretch
Stretching will help you maintain range of motion in your joints and muscles.
See Your Sports and Rehabilitation Experts
Sometimes, you need a little help to get started on your path to a safe and fun exercise routine. Know that our experts are here to support you. Learn more about AdventHealth's physical therapy and sports rehabilitation.