Individualized Care at AdventHealth Care Pavilions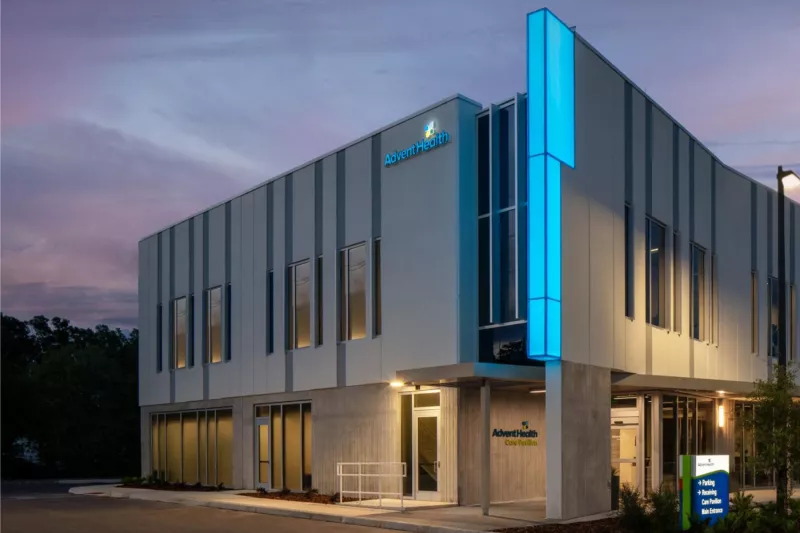 Choose the health content that's right for you, and get it delivered right in your inbox.
We're bringing the future of health care to your community with comprehensive services all in one place. At AdventHealth Care Pavilions, our providers and team members know you well and are available at your convenience — even early, late and on the weekends. Discover the difference personalized health care can make at a Care Pavilion location near you.
What Is an AdventHealth Care Pavilion?
AdventHealth Care Pavilions provide a health care experience built for the modern world. Before you even enter our doors, you can make appointments, complete your registration and talk to providers, all online. When you do arrive, we'll greet you by name and take you straight back to see your care team. From primary and specialty care to imaging, lab work and more, the services you need are under one roof.
Imaging Center
You're busy, so we work around your schedule. Offering same- and next-day appointments and competitive rates, we make it easy to get the answers you need, fast. Our advanced imaging services include computed tomography (CT), MRI, X-rays, 3D mammography, breast ultrasound (ABUS) and bone density (DEXA) scans.
Lab Services
Lab work gives us a better picture of your overall health so you can take steps to be healthier in more ways than one. Our Care Pavilions feature lab draw stations for your convenience after your appointment.
Pharmacy
Care Pavilions each have their own convenient, onsite pharmacy able to help fill your prescriptions before you leave.
Kids Club
This professionally managed service is available to our patients and is staffed by expertly trained professionals certified in CPR and AED. We'll keep your kids safe and moving with fun activities while you enjoy a stress-free visit.
Engagement Specialist
When you arrive, an engagement specialist will greet you by name and take you straight back to see your care team. Your specialist will ensure prompt, seamless and personalized care.
Services to Support Your Whole-Person Health
At an AdventHealth Care Pavilion, you'll find services for your every need to help you feel whole. These services include:
Primary care
Imaging
Kids Club
Lab services
Pharmacy
Specialty care
Click here for more information or to schedule an appointment at an AdventHealth Care Pavilion near you.