How to Schedule Your ER Visit Quickly and Easily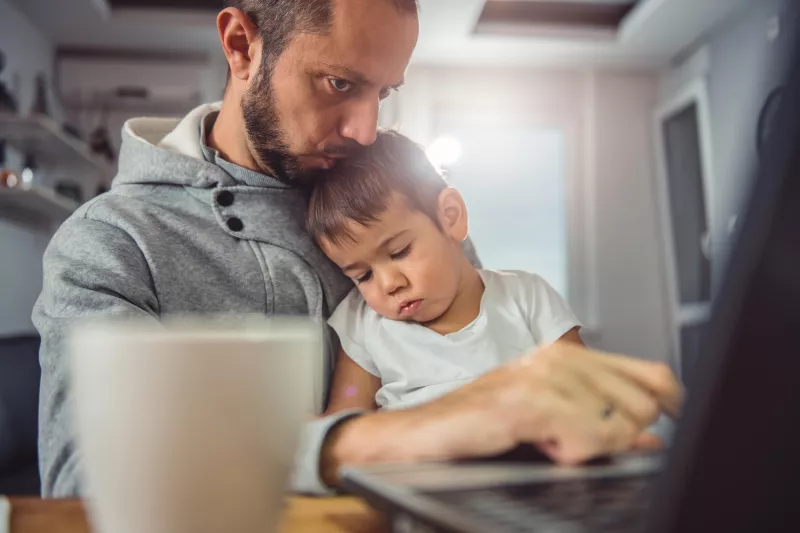 Choose the health content that's right for you, and get it delivered right in your inbox
In a life-threatening medical emergency, it's critical to call 911 immediately and get care at the closest emergency department right away. But if your emergency isn't life-threatening, you can reserve an appointment time at an AdventHealth ER that's close to home and convenient for you.
We're dedicated to making it easier than ever to access safe, expert emergency care in a way that works with your schedule and eases your mind, too.
Using InQuickER to Schedule Your ER Visit
InQuickER is our online reservation tool that allows you to schedule your ER treatment time for a non-limb- or life-threatening emergency. With this easy-to-use tool, you'll reserve an appointment online at an AdventHealth ER near you, complete a brief, secure form and receive a confirmation with directions and details for your appointment.
This quick and simple tool is one more way we're dedicated to meeting your health care needs while delivering on our promise to you: keeping you protected, easing your mind and lifting your spirits.
If you experience a life-threatening emergency, do not use our scheduling tool InQuickER. Call 911 immediately to be taken to your ER right away.
How InQuickER Eases Your Mind, in More Ways Than One
Your whole health matters to us, and taking care of your whole health right now means addressing your concerns physically and emotionally. With COVID-19 concerns, we know you might be nervous about coming to the ER for the care you need, but we want to assure you that extra safety precautions have become our new normal in every ER — whether you use InQuickER or come in right away.
And while you'll be protected in our waiting rooms, we also know you might feel more comfortable waiting at home. With this in mind, we want to give you options for your care, and InQuickER is one such solution. When you schedule through InQuickER, you can wait for your treatment time in the comfort of home and go straight to your appointment when you arrive.
With options for getting the same trusted care that keeps you safe, you can have peace of mind knowing your whole health will be protected in our ERs.
Take It From Our Patients: InQuickER Saved the Day
Scheduling online and waiting at home helps ease the minds of our ER patients. When Sydney had a high fever that wasn't going away, her mom Nancy used InQuickER to get her daughter the care she needed.
"We booked the appointment online, we got there, and 10 minutes later, the doctors were seeing her. It was a big relief for me," Nancy said.
And Nancy and Sydney aren't the only people who loved InQuickER. One patient told us, "The online check-in helped expedite the process. I chose coming here based on the online check-in." Another patient echoed the same sentiment, saying, "It was quick. I spent less than 30 minutes in the ER!"
Across our West Florida communities, our patients count on InQuickER for quick, convenient care that helps them stay safe. And at every facility, we're taking extra measures to help you be seen quickly and protect you and your loved ones.
How We're Protecting You in Our ERs
We're committed to addressing your emergency needs quickly and keeping you protected from COVID-19. Extra precautions have become our new normal in every AdventHealth ER for your protection.
When you need our care, you can expect to see these safety measures in action:
Separate care areas for anyone with COVID-19 symptoms:  Anyone who has COVID-19 symptoms is triaged and cared for in a separate part of our ER
Screenings for team members, visitors and patients at the entrance:  Everyone has their temperature checked, answers screening questions and is given a mask before they can enter our ERs
We're disinfecting all areas of our emergency department continuously  We clean and sanitize waiting areas, exam rooms and all high-touch surfaces around the clock
Continuous, fresh supplies of personal protective equipment: We're stocked with supplies like fresh masks and gloves, and our team members receive new equipment each day, as many times per day as needed 
Social distancing  measures throughout the ER including waiting areas:  You'll notice chair covers and floor markers for where to sit and stand a safe distance apart from others. Our ERs are taking these steps and more every day for your protection, whether you come to us right away or use InQuickER to schedule your visit. In both life-threatening and non-life-threatening emergencies, we're here for you. Don't delay care in an emergency. We are open, safe and ready to serve you.
For Care You Can Count on, Schedule Your ER Visit With InQuickER
Whether you have a fever that won't go away like Sydney did, or another health issue you're concerned about, our ER experts will help you feel better faster. For emergency care on your schedule, reserve your ER treatment time with InQuickER.
Above all, remember that InQuickER is only for non-life or limb-threatening emergencies. If you are experiencing chest pain, trouble breathing or symptoms of a stroke,  call 911 immediately to be taken to your ER right away.