How Playing a Sport Can Improve Your Mental Health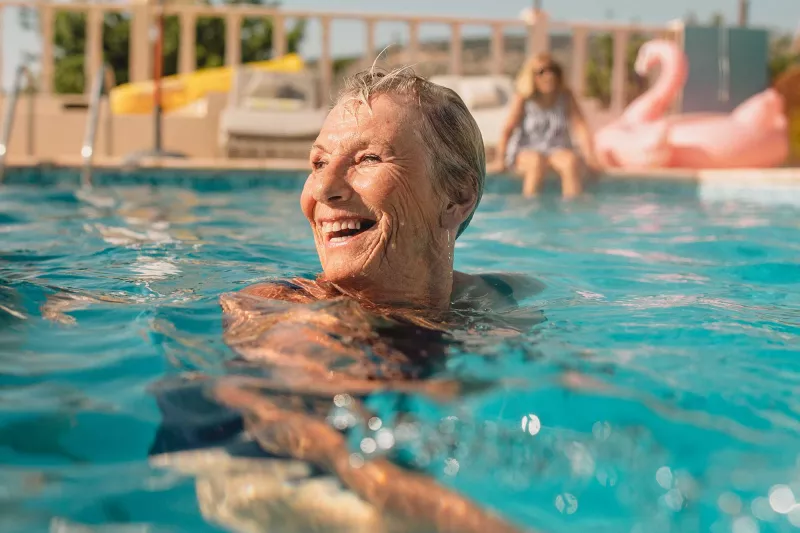 Choose the health content that's right for you, and get it delivered right in your inbox
It seems obvious that getting regular physical activity helps you stay physically fit. But you may be surprised to learn about the more subtle ways that staying active can also benefit your mental and emotional health.
When you get your body moving, you're able to also:
Boost Your Mood
You'll feel this effect immediately. When you're physically active, your brain releases chemicals that make you feel happier and more relaxed. And when you participate in a team or group sport, you'll also get the added benefit of positive social interaction.
Reduce Depression and Stress
When you're immersed in a fun physical activity or team sport, you may find yourself totally distracted from the stressors and challenges of daily life. This temporary respite from stress can help you avoid getting bogged down by negative thoughts. What's more, when you're exercising, your body produces endorphins, which are a natural mood booster that can fight stress and depression. It's endorphins that leave you feeling empowered, relaxed and optimistic after a good workout.
The best news: This benefit impacts active people of all ages. Research has found that teens who participate in sports often have fewer feelings of depression and stress, as well as improved mental health.
Improve Your Sleep
Exercise can improve your quality of sleep by helping you fall asleep more quickly and deepening the quality of your sleep. In turn, sleeping better can improve your mood and mental function the following day.
Keep Your Mind Sharp
Sports can help improve your concentration and keep you mentally sharp as you age. Participating in a mix of aerobic and muscle-strengthening exercise for 30 minutes or longer at least three times a week can improve mental abilities, including critical thinking, learning and using good judgment.
Increase Your Self-Confidence
Scoring that goal in your soccer match can give you more than just a boost on the field. As you build your strength, skills and stamina through physical activity, this can also lead to improved self-image in all areas of your life.
Grow Leadership and Team-Building Skills
Participating in sports has been shown to improve leadership skills. In fact, studies show that teens who participate in sports are more likely to exhibit leadership qualities than those who don't, and they're more likely to adopt a healthy team mindset in their future workplace.
Get Active to Improve Your State of Mind
If you already take time regularly to get moving, keep it up. Your whole health is better because of it. If you don't already have a physical activity you enjoy, consider joining a local recreational league. You'll meet new people, improve your physical fitness and boost your mental health.
For more information on improving your mental health, check out these 5 Self-Care Tips.
This material is intended for informational purposes only and is not a substitute for examination, diagnosis and medical care provided by a licensed and qualified health professional. Please consult your physician before undertaking any form of medical treatment and/or adopting any exercise program or dietary guidelines. If you think you may have a medical emergency, call 911 immediately.