Health Conditions That Impact Black Communities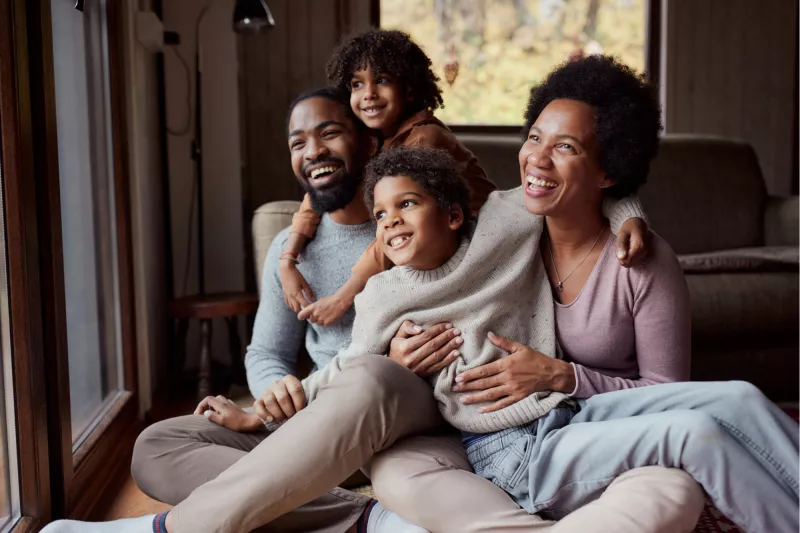 Choose the health content that's right for you, and get it delivered right in your inbox.
The right information can help you make informed decisions about your health. This Black History Month, learn some of the conditions and diseases that affect Black Americans and ways you can keep yourself and your loved ones well.
At AdventHealth, we understand that health is not just a personal responsibility. It's one we share with you with support that lasts your whole life. One of the ways we can keep you well is through empowering information that helps you make decisions about your health.
In honor of Black History Month, we hope to shine a light on some conditions that affect people of African descent. Heart disease, cancer, and stroke are some of Black Americans' leading causes of death. Learn more below about common health concerns that affect Black communities and preventive strategies for keeping you and your family healthy.
Health Conditions That Impact African Americans
Heart Disease, High Blood Pressure and Stroke
1 in 3 deaths in the U.S. is because of cardiovascular diseases. While everyone is affected, African Americans are at a higher risk. African Americans are much more likely to suffer from hypertension (high blood pressure), heart attacks and even strokes. About 2 out of every 5 experience high blood pressure, and many do not have it under control.
Cancer
Cancer is the second leading cause of death among African Americans in the United States. African American men are 50 percent more likely to get lung cancer and are more likely to get prostate cancer. African American males have more fatalities from cancer than any other ethnic group. African American women under the age of 35 are twice as likely to develop cancer and 43 percent more likely to die than women of the same age.
Sickle Cell Disease
One in 500 African Americans will develop sickle cell disease, an inherited red blood cell disorder. It is uncommon in other ethnic groups.
Diabetes
African Americans are also twice as likely to be diagnosed with diabetes or high blood sugar than non-Hispanic white Americans, and are more likely to suffer complications like end-stage renal disease and extremity amputations.
What You Can Do For Your Health
Making healthy lifestyle choices can help lessen the effect and prevent many of these conditions. Even a small change can go a long way.
Eat Healthy
Ideally, you should eat a balanced diet with different servings of fruits and vegetables each day. Try eating whole grains and having fat-free or low-fat milk or other milk products. And try to choose foods low in unsaturated fats, cholesterol, salt or added sugars.
Exercise
Exercising regularly can help reduce your risk for many health conditions. Aim for at least 30 minutes of moderate physical activity each day. Simply taking the stairs instead of the elevator and parking your car a little farther away can help you form a healthy habit and get a few more steps in.
Limit Alcohol Consumption
Excessive alcohol consumption is linked to many long-term health issues, such as heart disease and cancer.
Don't Ignore Your Mental Health
The stigma that still surrounds mental health conditions prevents many people from seeking help when they need it most. Learn more about how we support mental health in the Black community here.
Know Your Family History
If someone in your family has suffered from a disease, this puts you at a higher risk of developing the same condition. Knowing this information ahead of time can help you have important conversations with your doctors.
A Care Team That Understands and Honors Your Heritage
The best way to prevent health issues is to have an expert ally in your corner who can guide your whole health needs. Regular doctor visits and preventive care are essential to your long-term wellness.
We understand that appointments can be stressful. We encourage you to bring a trusted family member or friend to help you during medical visits. We'll take the time to listen to your concerns, needs and goals to create the best plan of action for you.
Take the first step to whole health by finding a doctor who can extend compassionate care to you and your family.