The Future of Heart Care: 3 Advancements at AdventHealth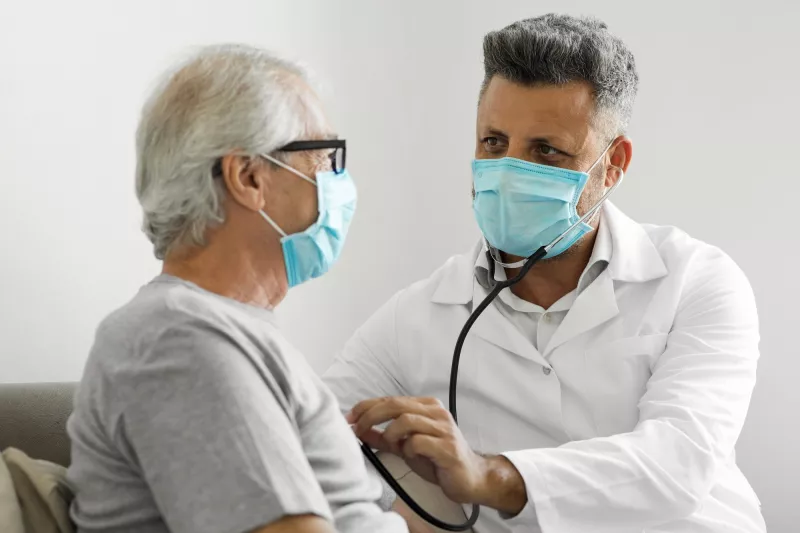 Choose the health content that's right for you, and get it delivered right in your inbox.
While few open-heart surgery cases can be done with minimally invasive techniques, our world-class cardiovascular teams are reimagining surgical techniques and pioneering cardiac technologies for the future of heart care, right here in Florida.
Our advances in heart health include the use of innovative devices like WATCHMAN™ FLX and Micra™ pacemakers, along with the transcatheter aortic valve replacement (TAVR) procedure. These devices and procedures are used in state-of-the-art catheterization labs, where our patients' health, comfort and safety are our top priority.
Advancing AFib Care With WATCHMAN™ FLX
In atrial fibrillation (AFib), the two upper heart chambers no longer coordinate contractions, causing an irregular heartbeat. The WATCHMAN is a left atrial appendage closure (LAAC) device. It's intended to be used in patients with AFib that is unrelated to heart valve disease.
Implanting the FLX is a minimally invasive, one-time procedure. This advanced device reduces the chance of stroke in AFib patients, offering a greater peace of mind throughout their care journey.
"More than 90% of patients who have the WATCHMAN FLX implanted are able to stop taking their blood thinner medicine after 45 days. This is such a meaningful improvement for the people we serve, and it's inspiring to watch my patients regain control over their health and lives," says Charles Lambert, MD, medical director at AdventHealth West Florida Division Cardiovascular Services, the Pepin Heart Institute and the Dr. Kiran C. Patel Research Institute.
The First to Perform Transcatheter Aortic Valve Replacement (TAVR)
With groundbreaking procedures like TAVR, we can offer solutions for patients without open-heart surgery. Our team was the first to pioneer TAVR, a less invasive treatment option for patients with severe aortic stenosis (a narrowing of the heart's aortic valve).
The most common way to perform TAVR is through a small incision in the leg. The procedure lasts for only about an hour, while open-heart surgery lasts much longer and comes with the possibility of more complications.
According to Dr. Lambert, the benefits of TAVR are well worth it. "Patients can expect better clinical outcomes, less scarring from a less invasive procedure and a shorter hospital stay and recovery time so they can get back to their everyday routines faster," he says. "Expect symptom relief, less pain and anxiety and an all-around improved quality of life."
The Micra™ Pacemaker: The Tiniest Implant for the Biggest Benefits
About the size of a vitamin capsule, Micra is the world's smallest pacemaker, and is designed for patients with a slow heart rate, or bradycardia. Unlike most pacemakers that are placed in a patient's chest with leads running to the heart, Micra is leadless and implanted directly into the heart.
" Micra is placed in the heart through a leg vein. This procedure is minimally invasive and needs no chest incision. Unlike traditional pacemakers, Micra doesn't leave a scar or bump under the skin," Dr. Lambert says.
Because Micra is self-contained within the heart, it eliminates possible medical complications arising from a chest incision and from wires running from a conventional pacemaker. Most patients who use Micra experience little to no complications and can get back to their regular activities without restrictions.
Where Cardiovascular Care Revolves Around You
From WATCHMAN and Micra to TAVR, all of our expertise adds up to better, safer cardiac care for you and your loved ones. These advancements and more empower us to help you get back to the life you love faster, so you can feel whole for years to come.
If you or a loved one need cardiovascular care, reach out to the experts at AdventHealth Cardiovascular Institute at AdventHealthCardiovascularInstituteWestFL.com for a consultation today.