Da Vinci®: A Surgeon's Tool for Ultimate Precision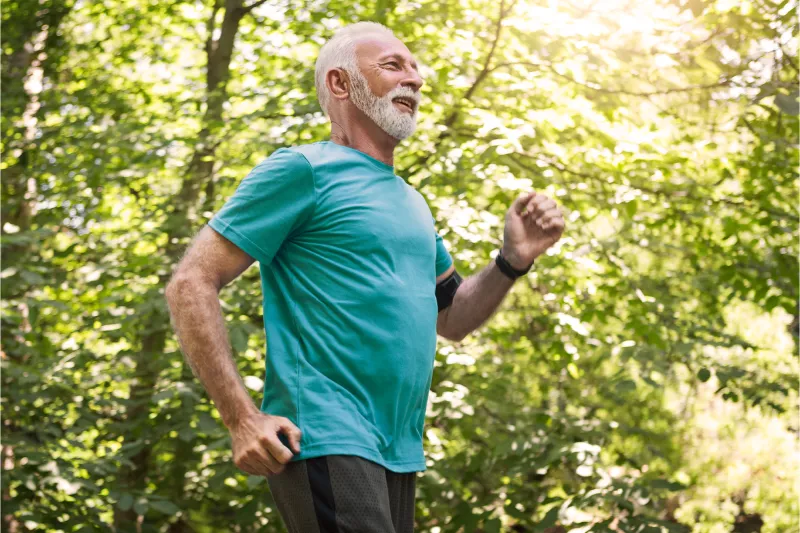 Choose the health content that's right for you, and get it delivered right in your inbox.
You've likely heard of robotic surgery, but have you ever seen a robot  stitch a grape back together?
The same technology that the da Vinci® surgical system uses to suture a single berry empowers surgeons to do intricate operations with extreme precision.
Now that many surgeries (including elective procedures) can be scheduled once again, it's time to make your health and well-being a priority. Discover what robotic surgery can do for you and how enhanced safety protocols in our facilities help keep you safe while you're here.
A Mechanical Marvel in Your Surgeon's Capable Hands
Although it's a robot, the da Vinci surgical system is anything but stiff and clunky. Guided by a surgeon, this highly advanced technology offers greater precision and a broader range of movement during minimally invasive surgeries. 
The da Vinci robot combines remotely operated robotic arms equipped with minute surgical instruments and 3D real-time imaging. Working through very small incisions, a surgeon is in control from start to finish, guiding the delicate mechanical hands of the robot throughout the entire procedure.
The da Vinci system has been revolutionary in giving surgeons the ability to treat many conditions — of the stomach, liver, pancreas, kidney, bladder, heart and more — in a less-invasive way. We can perform operations similar to traditional open surgeries, but through a minimally invasive technique — which typically means less pain, less scarring and a faster recovery for you.
Greater Precision and Dexterity
Robotic surgery has been an option for surgeons for many years, but technology is more sophisticated now than ever. As one of the most advanced robots in use, the da Vinci system is now a viable alternative to open surgery and laparoscopic procedures, in many cases. 
While using the robotic system, surgeons have a greater degree of precision and range of motion in small spaces made with tiny incisions. Da Vinci functions like an extension of your surgeon's hands — an operating room partner who:
Gives surgeons unprecedented control in a minimally invasive environment

Gives surgeons a better physical position to operate in

Has 3D visualization capabilities, in addition to a monitor

Has adjustable tips on the ends of its arms

Has mechanical wrists with a 270-degree range of motion

Minimizes surgeon fatigue
Da Vinci Can Provide a Faster Recovery
The da Vinci system may be a marvel for surgeons to use, but it's patients who benefit most from robotic-assisted surgery. It translates to less time spent in the hospital and decreased post-operative pain for the majority of patients.
In addition to these two major benefits, minimally invasive surgery with the da Vinci can also mean:
A faster recovery

Less trauma to the body

Minimal scarring, compared to open surgery    

Same-day discharge, in some cases

Small incision sites
Let's Start Healing
Whether you're rescheduling a postponed surgery or seeking new treatment, our team is here to keep you safe and get you back to the life you love. We've implemented more safety protocols for your peace of mind and the safety of your caregivers, including:
We're committed to investing in the most advanced technology and innovation to provide exceptional, whole-person care to every patient, every time. Learn more about our comprehensive surgical services here.