Colorectal Cancers: Marching Toward Colon and Rectal Cancer Awareness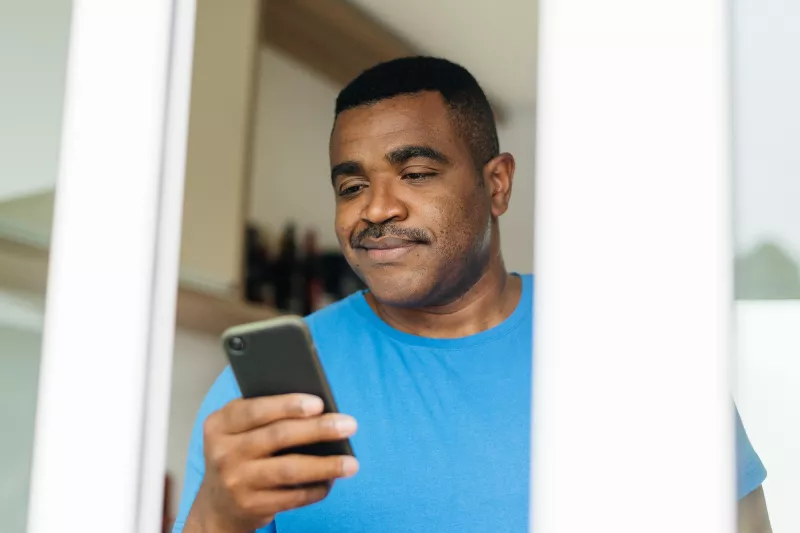 Choose the health content that's right for you, and get it delivered right in your inbox.
March is Colorectal Cancer Awareness Month with "Dress in Blue Day" falling on March 3rd this year. You can dress in blue to honor patients and their families who are or have been impacted by any of the colorectal cancers and help spread awareness.
Whether it's because of the similarity in the words themselves, the parts of the body they impact and where they originate, or the dread the "C-word" conjures up in all of us, colon cancer and colorectal cancers are often confused to be one and the same. While there are indeed similarities, we want to spread awareness that they're not only two different and dangerous diseases (referring to colon and rectal cancers), but that "colorectal cancer" is the umbrella term that refers to a specific group of cancers.
Read on to understand colorectal cancers and colon cancer as both part of each other as well as distinct, including symptoms, risk factors, treatment paths and the toll this group of illnesses can take on patients and their families.
Colorectal Cancers
Colorectal cancer refers to the group of cancers that impact the colon, rectum or anus. It's the third most common type of cancer worldwide with nearly 2 million new diagnoses in 2020. Colon cancer and rectal cancer are the two colorectal cancers we are comparing here.
Colon Cancer and Rectal Cancer: Similarities and Differences
Rectal cancer, which is often referred to as "colorectal cancer," is one of the three colorectal cancers, as is colon cancer which is also sometimes called "colorectal cancer" as a general umbrella term. Both colon and rectal cancer affect the large intestine, which is the lowest part of the digestive system. But they start in different places within the large intestine.
Colon cancer can start anywhere in the colon, which is about five feet long and absorbs water from stool.
On the other hand, rectal cancer begins in the rectum, which makes up the last five inches of the colon. It's where your body stores your stools until you have a bowel movement.
Both colon and rectal cancer begin when abnormal growths called polyps form in the colon or rectum, which can turn into cancer over time.
More shared features of colon and rectal cancer include:
Symptoms: Since bloody stools are common in both rectal and colon cancer, red or dark-colored spots or streaks may be noticeable with bowel movements. Constipation, gas pain, bloating and abdominal discomfort are also signs of both colon and rectal cancer.
Risk factors: Family history, being overweight, smoking, alcohol use, eating a diet with not enough fiber, polyps, age and Type 2 diabetes are risk factors for both colon and rectal cancer.
Prevalence: Although colon cancer is slightly more prevalent than rectal cancer, combined colorectal cancers are the third leading cause of cancer-related deaths in the United States. Colorectal cancers also tend to impact more Black communities than Caucasian.
Genetics: Colon and rectal cancer share genetic mutations responsible for their growth, including familial adenomatous polyposis.
Screening: Early detection for colon and rectal cancer is essential to early diagnosis and treatment. Colon and rectal cancer screening is the same process and includes stool tests, colonoscopy, flexible sigmoidoscopy and polyp removal.
Some of the main differences between colon cancer and rectal cancer include:
Anatomy
Colon and rectal cancers start in different parts of the large intestine. Colon cancers start in the first (and longest) part of the large intestine. Rectal cancers, on the other hand, start in the last several inches of the large intestine.
Gender
While colon cancer is fairly equal between gender, women are more likely to develop right-sided colon cancer, which is more aggressive than left-sided. A larger number of men than women develop rectal cancer. Again, women can also get rectal cancer.
Recurrence
When cancer comes back after treatment and surgery, it is called disease recurrence. Cancer can return to the area where it originated or can become metastatic and spread to other tissues or organs. With metastatic cancer, you still refer to it as the cancer as it originated. For example, if a patient develops colon cancer and it spreads to their liver, it's referred to as stage IV or metastatic colon cancer.
Two studies have shown that local recurrence of rectal cancer varies from 7% to 21% for rectal cancer versus about 4% to 11% for colon cancer. That said, the chances of rectal cancer recurring are slightly higher.
Colostomy
People who undergo surgery for rectal cancer have a greater chance of having a permanent colostomy. If the tumor is low in the rectum, the anal sphincter may need to be removed, requiring a life-long colostomy.
Similarities and Differences in Treatment Paths
Surgery: Removing cancer is essential for colorectal treatment. Surgery for colon cancer may be recommended at any stage of the illness, while surgery without chemotherapy or radiation therapy is typically prescribed for stage I and II colon cancer. In contrast, surgery for rectal cancer is usually done between stages I and III
Surgical difficulty: Rectal cancer surgery is more complex than for colon cancer, as the rectal tumor can be difficult to access without damaging surrounding structures. Surgical complications tend to be more severe with the removal of rectal cancer
Radiation therapy: Radiation is not often used for colon cancer, but most rectal cancers are treated with radiation before surgery to shrink the tumor first
Chemotherapy: Chemotherapy is used for both colon and rectal cancer depending on the stage. Different types of chemotherapy drugs are used for each disease
Targeted therapy: If there is a molecular mutation that is causing the colon or rectal cancer to grow, medications that target the specific mutation may be used in either type of cancer
Immunotherapy: Medications that destroy cancer cells by increasing immune system response are called immunotherapy. They are available for both colon and rectal cancer
Severity of Colon and Rectal Cancer
As with all cancers, the progression and severity of colon and rectal cancer depends on which stage the disease has progressed to when it's diagnosed. That's why we emphasize the importance of colorectal screenings, especially for those at higher risk, because not everyone will experience symptoms. It's also important to note that there is a progressively higher prevalence of colon cancer among millennials, individuals in their 20s, 30s and 40s, so starting your screenings as early as possible is recommended.
Stage IV colon cancer is the most serious and highest stage. The 5-year-survival rate for stage IV colon cancer is just under 15%. This means that about 15% of people with a diagnosis of stage IV colon cancer will still be living five years from their diagnosis. That means 85% sadly will not. The overall survival rate for colon cancer, including stages I through III, is 64%.
For rectal cancer, the overall 5-year survival rate for people is 67%. If the cancer is diagnosed at a localized stage, the survival rate is 90%. If the cancer has spread to surrounding tissues or organs and/or the regional lymph nodes, the 5-year survival rate is 73%.
Wear Blue for Colorectal Cancer Awareness
This March, be sure to wear blue to show your support for patients, families, survivors and those who have lost the valiant battle against colorectal cancers. And now you can do your part to help spread awareness so that together, we can help slow the prevalence rate of these life-altering diseases.
Are you or someone you know impacted by colorectal cancer? Remember that community can be so healing for any cancer patient. And our cancer-care community at AdventHealth will stay with you and your family every step of the way no matter the challenges you face.
Learn more about how we can support your healing in body, mind and spirit here.