Can You Mix and Match COVID-19 Boosters?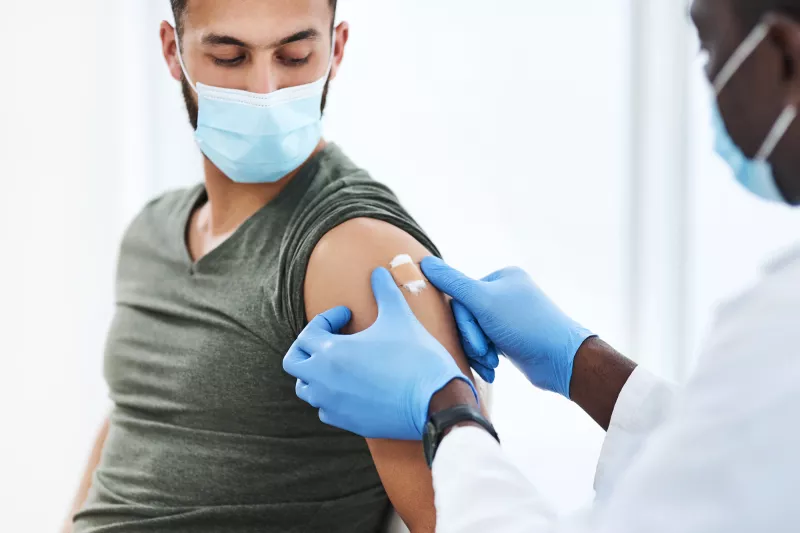 Choose the health content that's right for you, and get it delivered right in your inbox.
With COVID-19 booster shots now available to many, we're here to answer questions on how the booster shots work and what you're eligible to get based on your first round of vaccinations.
Read to find out more, and as always, talk to your doctor about what's right for you based on your age, risk and unique health history.
How Do Booster Shots Work?
A booster shot is an extra dose of a vaccine used to "boost" your immune system to fight certain infectious diseases. Once you've had a vaccine, you might think you're always safe from that disease. That's not necessarily the case. Some diseases require more than one shot to build strong immunity. For other illnesses, your protection wears off over time, making a vaccine less effective. Booster shots help our bodies "remember" the germ so it knows to attack it before it causes harm.
According to federal health officials, research has shown reduced vaccine effectiveness against COVID-19 infection over time. The reasoning behind the COVID-19 booster shots is to provide extra protection into the future.
With the highly contagious variants still affecting our nation and other parts of the world, there's concern that protection from the vaccines might decline even more, especially for groups at higher risk for severe infection and those who were among the first to be vaccinated.
Getting a booster shot is a good way to stay ahead of the virus and increase protection. Learn more about who's eligible for a booster shot here.
Mixing and Matching Booster Shots
All three authorized COVID-19 vaccines — Pfizer, Moderna and Johnson & Johnson — now offer boosters. But which should you get?
According to the FDA, it's okay to mix and match your booster shot with your other coronavirus vaccinations. As a representative for the FDA explained, "Being able to interchange these vaccines is a good thing. It's like what we do with flu vaccines. Most people don't know what brand flu vaccine they received."
The FDA authorized the use of mixing and matching vaccines after researchers clarified that it's safe to interchange different brands.
Those 18 and older who received a Johnson & Johnson vaccine can receive a booster of any of the three vaccines two months after their first dose. Those of age who received a Moderna or Pfizer vaccine during their first round can get any type of booster six months after their completed two-dose series.
Vaccination is Our Best Defense
While you are still considered "fully vaccinated" if you've received two doses of the Pfizer or Moderna vaccine, or one dose of the Johnson & Johnson vaccine, the boosters will offer more protection for your immune system against coronavirus.
As we see the rate of serious infection, especially among unvaccinated individuals, at AdventHealth and across the country, we know vaccination is our best defense to protect you, those you love and our entire community against coronavirus infection — and continued spread in the future.
Talk to your doctor to learn more about if and when a booster is right for you. And bookmark our Coronavirus Vaccine Resource Hub for more updates. Our goal is to keep you healthy and whole in body, mind and spirit.