5 Things You Might Not Know About Nursing Home Care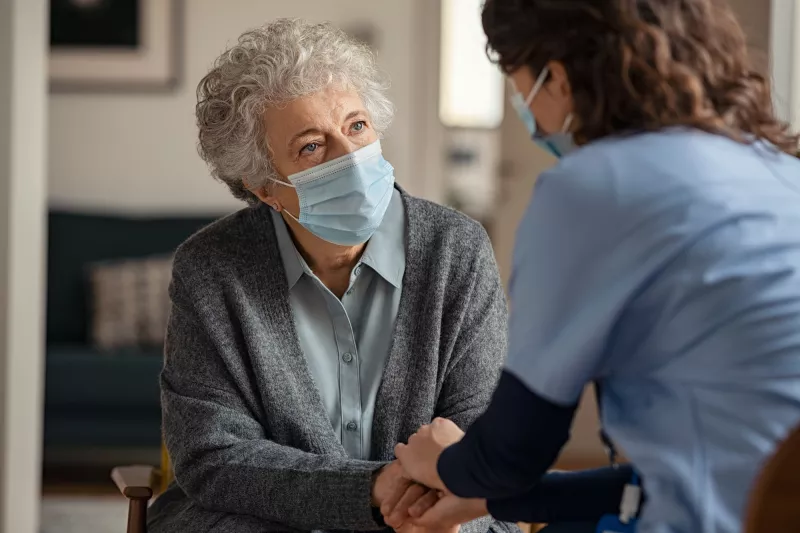 Choose the health content that's right for you, and get it delivered right in your inbox
While there tends to be a lot of negative perceptions surrounding nursing homes, the truth is that the right nursing home can be a wonderful, joyful place for seniors to live. If you have an aging loved one that needs extra care, take them to check out some nursing homes near you. You both may be surprised by what they have to offer.
Benefits of Nursing Home Care
A lot of people fear losing their independence as they age, and they assume that moving into a nursing home would feel stifling. However, when you take a closer look, nursing homes can actually enhance independence and offer a higher quality of life than other options.
There's Always Someone Around to Help
As we age, our bodies don't always work for us the way we want them to. Things like cooking meals, cleaning the house, going to the store, and sometimes even dressing and bathing become difficult. Older people living on their own can sometimes find these things difficult to manage without help. Family may step in to try to help out, but it can become a full-time job. At a nursing home, a friendly staff is always around to focus on making sure your loved one is taken care of.
Medical Professionals Are Onsite
There's comfort in knowing there are medically trained professionals nearby. At nursing homes, they're onsite 24/7 to help during an emergency, to keep an eye on problematic symptoms or to make sure medication is taken properly. Knowing that medical help is moments away offers unmeasurable peace of mind for everyone.
Safety in Numbers
One of the biggest stresses for elderly people and their loved ones is the thought of them being alone if something goes wrong. What if they fall? What if someone tries to take advantage of them? What if there's a fire? In a nursing home, they're never alone. They have people looking out for them all day and night.
Fun, Friends and Activities Are Available and Encouraged
Loneliness is a major issue for the elderly. It has a profound effect on both their health and quality of life. In fact, studies have shown that loneliness and isolation can lead to a decline in physical, emotional and cognitive health.
Nursing homes offer lots of opportunities for fun and interaction. People get to share meals together, watch TV together and even participate in activities like painting classes or dances. Most places even have an activities director.
Preserving Dignity and Relationships
When people become the primary caregiver for an aging loved one, they're sometimes surprised to find that the relationship struggles. This is often because the demands of care get to be too much, and the caregiver is forced to become more of a nurse than a family member. Often, this can feel like an attack on an aging person's dignity. Nursing home care can help with this dilemma. The professionals can provide the care, and you can provide the family interaction that your loved one needs.
Learn more about how our compassionate network of care can help you and your loved ones navigate this chapter in life with confidence.