5 Things to Know About the 2022 Diabetes Guidelines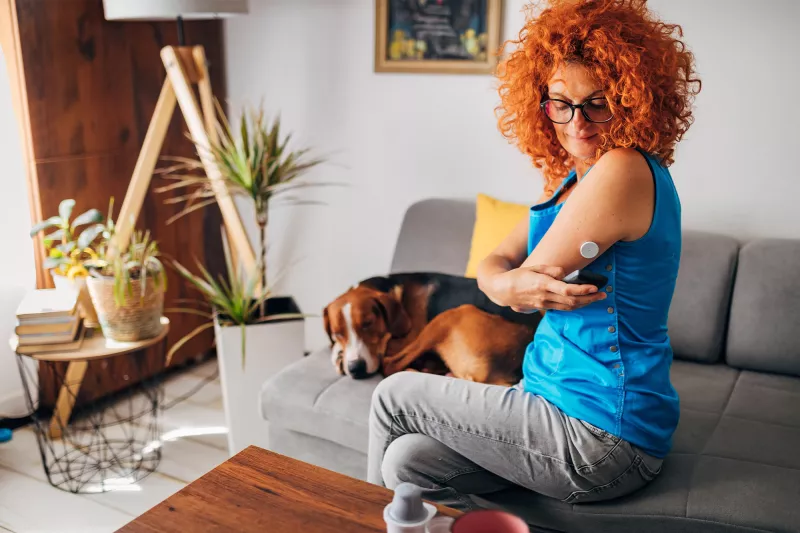 Choose the health content that's right for you, and get it delivered right in your inbox.
Every year, the American Diabetes Association updates its guidelines for diabetes care. With the most recent research and tools available, they're able to refine best practices for the more than 34 million Americans living with diabetes to most effectively treat it and prevent complications.
We're here with everything you need to know about the 2022 diabetes care guidelines. With this knowledge at your fingertips, you'll be more equipped to get the care you need and live your healthiest life with your condition. Here are five important updates:
1. Screening Recommendations
Having high blood pressure, having a relative with diabetes and being overweight are all risk factors. Adults 18 and up with one or more risk factors should be screened. All adults should have diabetes screenings starting at age 35, and continue getting screened every three years.
2. Tech-Savvy Tips
Consider using mobile apps, simulation tools and digital coaching. Research shows these tools are just as effective as in-person care to help you manage your diabetes. You can download our AdventHealth app to conveniently access your care in the palm of your hand.
3. Focus on Fiber
If you have diabetes, opt for "good" carbohydrates full of fiber. Vegetables, fruits, beans and whole grains are healthy choices. Eat at least 14 grams of fiber for every 1,000 calories you eat. Avoid added sugars and refined carbohydrates, which tend to be over-processed. The closer to the earth your food is ("whole foods"), the better.
4. Pregnancy Recommendations
If you're expecting and have risk factors, you should be screened for diabetes before your 15th week of pregnancy. Even if you're not at risk for diabetes, your OB/GYN will recommend a glucose test to screen for gestational diabetes. Women with no risk factors or health history of diabetes can still develop gestational diabetes that resolves after delivery.
5. Genetic Testing
Anyone who was diagnosed with diabetes before they were six months old should undergo genetic testing. The results will help you and your health care team understand how to best evaluate and treat you every step of the way.
World-Class Diabetes Care
For all of the ups and downs that come with diabetes, we're here to care for you in body, mind and spirit. Our world-class Diabetes Care team stays up to date on the latest research, technologies and guidelines to treat thousands of patients, helping to delay and even defeat many of the complications associated with diabetes. Visit us here for care that makes you feel whole.