5 Natural Remedies to Calm Your Nerves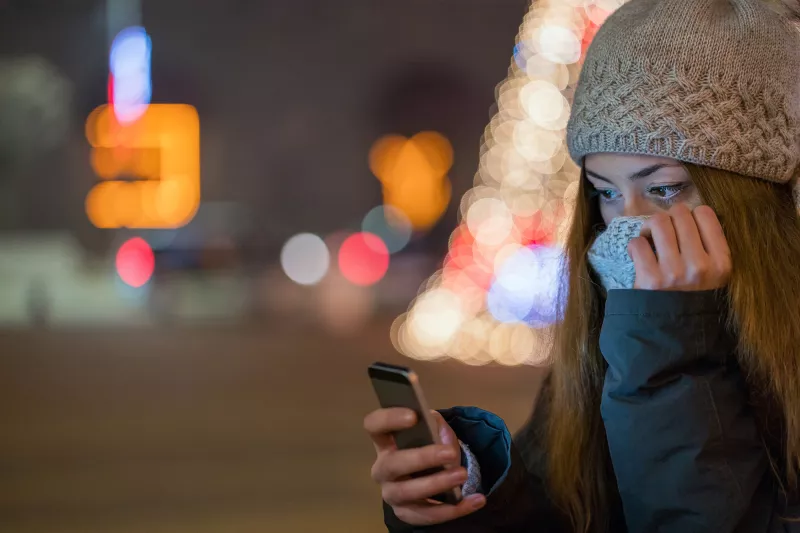 Choose the health content that's right for you, and get it delivered right in your inbox.
The holidays bring much joy, togetherness and activity along with them year after year. But the holiday season is also known as one of the most stressful times of year because of higher expectations and fuller schedules. Here are some natural remedies to consider trying to calm your nerves and clear your head so you can breathe deep and rest easy this holiday season and as you enter the New Year.
1. Soothing Herbs to Relieve Anxiety
Doctors across cultures have used healing herbs in both traditional and non-traditional forms of medicine dating back at least 5,000 years. Whether you experience chronic anxiety or have flare-ups once in a while, you might get relief from trying the following herbs. You can take them as supplements, drink them in herbal tea, take a warm salt bath or diffuse the essential oils if you want to try aromatherapy.
Chamomile: Widely regarded as a mild tranquilizer and sleep-inducer, chamomile has a sedative effect. According to studies, it can significantly reduce anxiety symptoms. It's one of the most popular herbs used in herbal teas and one of the most ancient medicinal herbs.
Lavender: Lavender is known for its beautiful fragrance and color. It's also used as an effective remedy for insomnia, fatigue, anxiety and depression. A double-blind study shows it can reduce anxiety symptoms as effectively as Ativan. Because it smells so good along with its relaxing qualities, it's often used in bath salts, lotions, soaps and shampoos. It also makes a lovely cup of tea and is even used in the culinary arts to add a unique flavor to dishes with added health benefits.
Lemon Balm: Lemon balm is a member of the mint family and has been used as far back as the Middle Ages to combat stress and anxiety, promote sleep and improve digestion. Used with other calming herbs, studies show that it can be an effective sedative to soothe anxiety and aid sleep.
Passion Flower: In one study, passionflower was as effective in treating symptoms in people with generalized anxiety disorder (GAD) as Serax. Another study showed that patients who were given passionflower before surgery had less anxiety than those given a placebo, but they recovered from anesthesia just as quickly.
Valerian: Used since the second century to treat insomnia and anxiety, scientists believe that valerian increases the amount of gamma-aminobutyric acid (GABA) in the brain, similar to medicines like Xanax and Valium, which relax the brain.
2. Work Out to Calm Down
Exercise releases endorphins that can calm nerves and improve our mood. You don't have to do anything too strenuous for positive effects. Do what feels right for you. You can try the following. Mix up your routine throughout the week:
Stretching: Intentional stretching can ease tense muscles that contribute to anxiety. Spend a few minutes stretching out your neck, shoulders, arms and lower back. This is also a great way to refocus your mind and relieve mental stress.
Walking: You can walk for 30 minutes or an hour for exercise, but even a brisk 10-minute walk can naturally calm your nerves. Try to take your walks in nature. One study showed that walking in the woods lowered stress hormones more than walking in an urban environment.
3. Eat a Natural, Well-Balanced Diet and Stay Hydrated
Studies show a connection between our nutritional choices and our physical and mental health. Eating a good variety of foods along with what are known as "anti-inflammatory foods" can be a natural remedy for anxiety because they are important to the function of neurotransmitters that balance your mood and stress responses.
It's also important to eat healthy fats, complex carbohydrates and lean or plant-based protein. To improve anxiety symptoms, make sure to add foods rich in the B vitamins, magnesium, calcium and omega-3 fats to your diet, such as the following:
Beans and legumes
Eggs
Fresh fruits
Fresh vegetables
Leafy greens
Nuts and seeds
Unrefined grains
Yogurt
Along with eating right, make sure you're drinking enough too. Even mild dehydration can make anxiety symptoms worse, cause heart palpitations and lead to panic attacks. Carry water with you and drink it frequently throughout the day.
4. Calm Your Mind with Prayer or Meditation
For many, spending time in prayer every day is the best way to find peace. Scientists have found that prayer evokes a relaxation response that suppresses stress, quiets the mind and body and promotes healing. Other studies show that those who pray tend to live healthier lives, get sick less often and experience less depression.
While some people are intimidated by the idea of meditation, it's really quite simple because there's no right or wrong way to do it. It can be as simple as taking focused deep breaths and remembering to stay in the current moment. Becoming more aware of your mind and body through simple meditation can help calm the storms inside. There are also guided meditations and many apps you can utilize.
A 2013 randomized controlled trial published in the Journal of Clinical Psychiatry found that meditation had a beneficial effect on anxiety symptoms. Stress reactivity and coping mechanisms improved when participants faced a stress challenge.
5. Journal Your Way to a More Peaceful Outlook
Journaling allows you to explore your deepest feelings. It's common to push what worries us the most to the backs of our minds. Writing is a good way to bring those thoughts to the forefront so we can process them better. It's known to decrease anxiety in many people, from those with serious health conditions to stressed-out students.
Other benefits of writing include increased learning comprehension, slowing of mental aging and enhanced focus. Keep it as simple as a list or as detailed as a poetic narrative of what's going on in your mind.
Keep Calm and Carry On
With these natural remedies in your back pocket, you can more easily enjoy the holidays knowing that you have some tools to keep you calm and collected whatever comes your way. We wish you a happy, healthy, peaceful holiday season!