5 Common Questions (and Answers) About Bariatric Surgery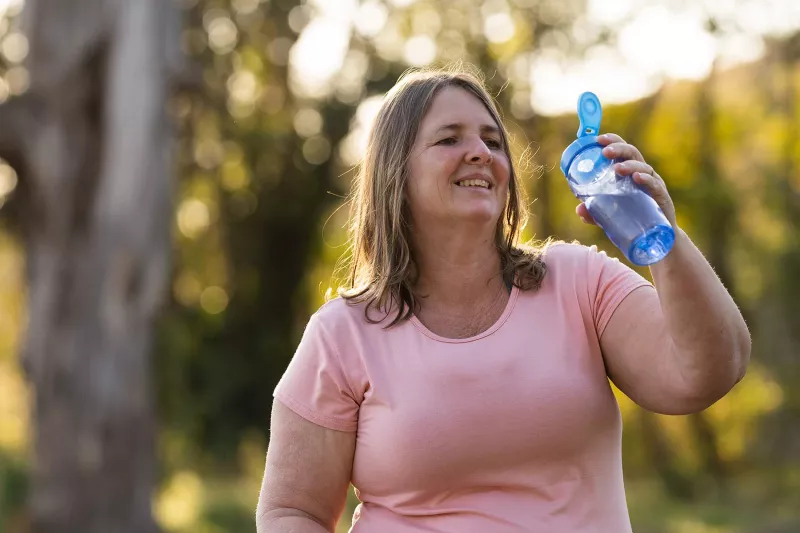 Choose the health content that's right for you, and get it delivered right in your inbox.
At AdventHealth, we offer a complete series of bariatric surgery techniques to ensure you receive the treatment that's best for you with the highest levels of care and compassion possible.
But as with any medical procedure, it's a big step, and to make an informed decision about whether to have bariatric surgery, you need solid facts.
Here are some common questions about the surgery — along with the straight answers you need from renowned bariatric surgeon Dr. Michel Murr, MD, Medical Director AdventHealth Bariatric and Metabolic Institute in Tampa.
5 items. To interact with these items, press Control-Option-Shift-Right Arrow
Q: I've dieted unsuccessfully for years. How is surgery different?

A: Unlike dieting, bariatric surgery physically changes the digestive tract. These changes may limit how much food you eat or how many calories are absorbed. The body's ability to burn calories decreases in people who lose weight by dieting. But it's maintained or increased after bariatric surgery.

Plus, "Bariatric surgery boosts the production of hormones that help curb hunger, reduce appetite and promote a sense of fullness," explains Dr. Murr.

Q: Can I have the surgery and forget about diet and exercise?

A: Some people mistakenly believe bariatric surgery is a one-and-done solution to weight loss, but that's not the case. For the best long-term results, you still need to make healthy lifestyle choices after surgery. That includes eating healthfully each day, getting plenty of protein and being physically active.

Q: Is undergoing bariatric surgery safe for someone my size?

A: The risk of dying from the surgery itself is quite low — lower than for gallbladder surgery, for example. Yet, the long-term health benefits are positively life-changing.

"Generally speaking, bariatric patients live longer than people with severe obesity who don't get the surgery, and I always help patients assess the potential risks and benefits for their personal situation," says Dr. Murr.

Q: Will I be able to stop taking my medications after surgery?

A: Obesity-related health conditions — such as type 2 diabetes, high blood pressure and heart disease — often improve after bariatric surgery. As a result, some people can reduce or stop their medications. But you should only make such changes after discussing them with your doctor.

Q: How much weight will I lose after surgery? Will it stay off?

A: Weight loss varies from person to person. However, most bariatric patients maintain a long-term weight loss that's half or more of their excess weight. This significant, lasting weight loss is very different from prior results with dieting.
We're Here to Help Guide You
Getting bariatric surgery is a big decision, and it's only natural to have lots of questions.
"If you're thinking about making this leap and want a fresh start, my team is ready to help you change your life, and we'll be with you every step of the way," Dr. Murr says.
At AdventHealth, our weight-loss solutions help you build a healthier body, mind and spirit. And when you're ready to make a change, our team is ready to help you get started. Click here to learn more about our personalized bariatric and weight-care options.