When You Might Need Vascular Care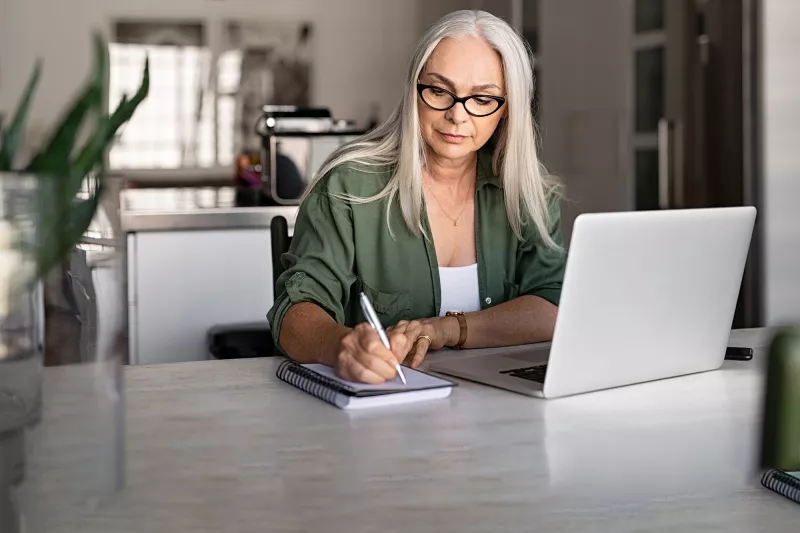 Choose the health content that's right for you, and get it delivered right in your inbox
Your vascular system is a superhighway of vessels that keep oxygen-rich and nutrient-rich blood flowing throughout your body. But when a clot or artery-clogging plaque builds up in vessels, it can lead to vascular conditions, such as peripheral artery disease (PAD).

PAD is common, affecting 8.5 million people age 40 and over in the U.S., according to the Centers for Disease Control and Prevention. If you have PAD, you are at risk for developing serious diseases, such as coronary artery disease and cerebrovascular disease, which can put you at risk for heart attack or stroke. A classic sign of PAD is pain in your leg when you're physically active, such as when you're walking, but that goes away when you stop.
If you're concerned about any of these conditions, our vascular specialists are here to help.
Our team of vascular specialists have the expertise and training to diagnose vascular conditions early and provide you with expert vascular treatment, so you can continue to live life to the fullest.
New Safety Measures at Your Vascular Health Appointments
Your safety is our utmost concern. To keep you safe during your appointments, we've made some important changes. Here are some of the steps we're taking to protect you:
Temperature Checks at Facility Entrances
When you arrive for your appointment, you'll have your temperature checked. In fact, all patients and visitors to an AdventHealth facility will have their temperature taken before they can enter.
Separate Care Areas to Keep You Safe
We have set up designated areas for patients who have symptoms of a respiratory illness. These patients are being safely cared for away from other patients.
Masks for Everyone
All team members, patients and visitors will be given a mask to wear upon entering our facility.
All health care providers and staff will also wear safety equipment, when appropriate. We have plenty of personal protective equipment like masks and gloves for all our health care providers.
Social Distancing Throughout the Facility
We redesigned our vascular care and other waiting rooms to help you practice social distancing. You will see covers on seats that say: "Thank you for leaving this seat empty. We're social distancing to keep you safe." You will also see stickers on the floor that say: "Here's your spot. Thank you for social distancing" to help you stand 6 feet away from other patients.
When you arrive, you may see barriers at registration desks. We are also limiting the number of people in each facility at all times.
Stay in Touch with Your Vascular Specialist
Virtual doctor visits are also available to help you manage your vascular health between appointments if you don't need to come to the office for tests or procedures. You can easily discuss your care needs virtually with your physician.
During a virtual doctor visit, your vascular specialist can offer guidance on concerns you may have about your condition, symptoms and tests you may need to monitor your condition, such as blood tests for cholesterol, triglycerides and diabetes and the latest diagnostic technology, such as ankle-brachial index, computed tomography (CT) angiography and magnetic resonance imaging (MRI) angiography, to help your doctor get a clearer picture of your vascular health.
If you need surgery, your vascular specialist can offer advice on your next steps.

Types of Vascular Surgeries
Some common vascular surgeries include:
Aortic valve replacement
Aortic valve stenosis
Carotid endarterectomy
Catheter atherectomy
Coronary angioplasty/balloon angioplasty
Endovascular abdominal aortic aneurysm reconstruction (EVAR)
Stenting
In addition to PAD, our vascular specialists have extensive experience in treating all forms of vascular disease, including aneurysm, atherosclerosis, carotid artery disease, renal vascular disease and venous thromboembolism.
Lower Your Risk for PAD
To set you on the path to improved vascular health, check out these tips to build more activity into your day.
We're Dedicated to Your Vascular Health
Whether you need vascular surgery or preventive care for a vascular condition, we look forward to helping you soon. Learn more about our Vascular Care.