COVID-19 Booster Shots Now Available to Many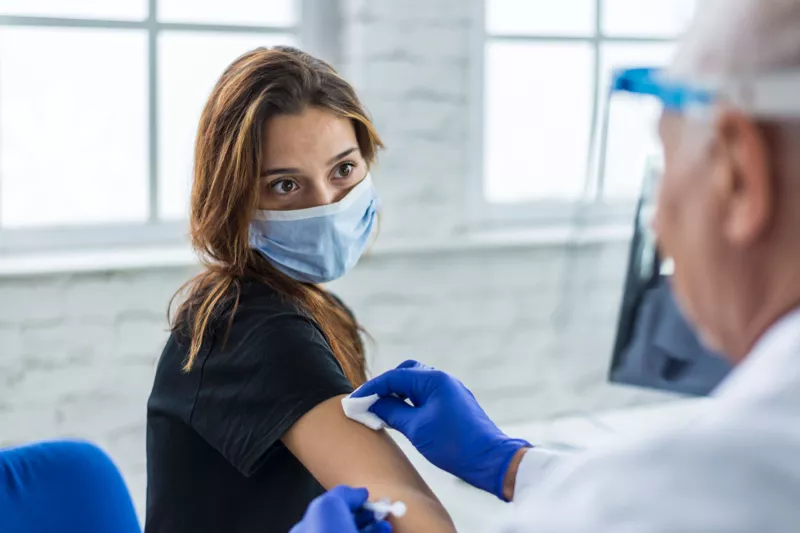 Choose the health content that's right for you, and get it delivered right in your inbox.
With COVID-19 booster shots now available to the public, you probably have a few important questions. Why are they recommended? Who's eligible? Am I still protected by my other shots? We're here to address questions like these based on the information we have.

Why Get a Booster Shot?
Vaccine effectiveness often declines over time. That's why many childhood vaccines require multiple doses and boosters. According to federal health officials, research has shown reduced vaccine effectiveness against COVID-19 infection over time.
With the highly contagious variants still affecting our nation and other parts of the world, there's concern that protection from the vaccines might decline even more, especially for those at higher risk for severe infection and those who were among the first to be vaccinated.
Getting a booster shot is a good way to stay ahead of the virus and increase protection.

Who's Eligible for a Booster?
The booster vaccines are available to all adults who received two doses of the Pfizer or Moderna vaccine or one dose of the Johnson & Johnson vaccine. They're highly recommended for those with compromised immune systems. Priority is given to high-risk groups.
Pfizer or Moderna
Eligible for booster six months after your second dose if you are:
65 or older
Age 18+ and live in a long-term care setting
Age 18+ and have underlying medical condition(s)
Age 18+ and work or live in a high-risk setting
Johnson & Johnson
Eligible for booster two months after your single dose if you are:
Which Booster Can I Get?
Regardless of your initial dose(s), you can receive any type of booster.
Am I Still Protected from My Two-Dose Vaccine?
Anyone who is fully vaccinated still has great protection from becoming seriously ill or hospitalized from COVID-19. The reasoning behind the boosters is to avoid severe COVID-19 cases and deaths in the future if protection against serious illness wanes.
Vaccination is Our Best Defense
You are still considered "fully vaccinated" if you've received two doses of the Pfizer or Moderna vaccine, or one dose of the Johnson & Johnson vaccine. The boosters intend to provide extra protection into the future.
As we see the rate of serious infection (especially among unvaccinated individuals) at AdventHealth and across the country, we know vaccination is our best defense to protect you, those you love and our entire community against coronavirus infection — and continued spread.
Visit our Coronavirus Vaccine Resource Hub for more updates. Our goal is to keep you healthy and whole in body, mind and spirit.