Anxiety in Kids: Signs, Symptoms and How You Can Help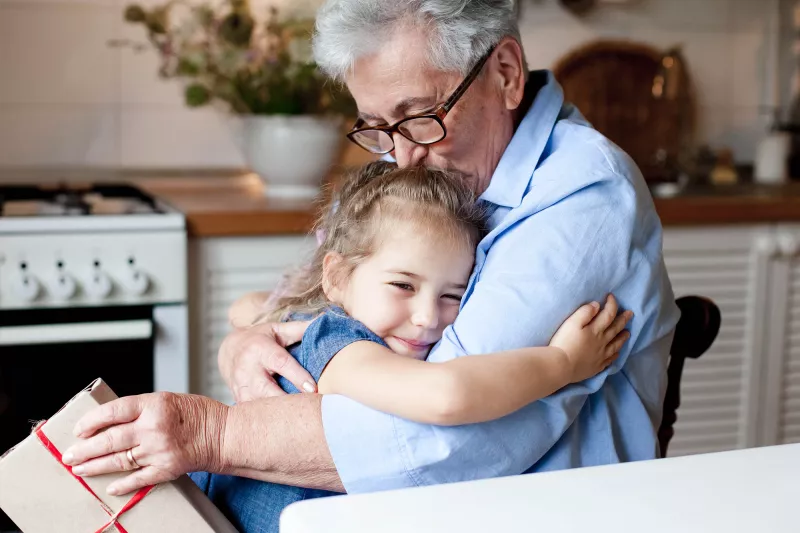 Choose the health content that's right for you, and get it delivered right in your inbox.
Most of us are familiar with the anxiety that arises during the holidays. It's a joyous time of connection with our families and friends. But it can also mean busier schedules and higher expectations. When we strive for magazine-perfect pictures and moments, we also experience unwanted stress.
Anxiety is a given for adults this time of year and we know the signs, but what about our kids? Anxiety in children is common, but many of our little ones are suffering in silence. We're here to help you with information on things your kids might be anxious about, symptoms of anxiety in children and how you can help them.

What Are Kids Anxious About?
Growing up involves so much that kids can get anxious about, given the many changes they go through rapidly. Couple those natural changes with a world that's been turned upside down from an unprecedented pandemic and it's overwhelming.
Many kids are experiencing high anxiety levels about the uncertainty of COVID-19. Last year, they might have attended online school and are now navigating being back in-person with new protocols like mask-wearing and social distancing. The fear of getting sick, or their families getting sick, is another challenge that causes anxiety. They might be behind some classmates academically and/or socially and feel insecure.
Long before the pandemic, kids have experienced anxiety about peer pressure, fitting in, getting good grades and for high school aged kids, where they'll go to college and much more. Now, those pressures have increased greatly. As parents, it's up to us to notice the signs that they're struggling and offer support.

Symptoms of Anxiety in Kids
It's typical for kids of any age to stay quiet about the anxiety they're experiencing, often out of embarrassment. Look for the following symptoms or changes in behavior. Anxiety can manifest behaviorally, emotionally and physically:

Behavioral Anxiety Symptoms
Angry outbursts
Approval seeking from parents, teachers and friends
Avoiding social situations
Becoming emotional when separating from family
Not wanting to go to school or do homework
Withdrawing from family and friends

Emotional Anxiety Symptoms
Anger
Crying frequently
Excessive worrying
Fears or phobias
Obsessive thoughts
Self-doubt
Sensitivity

Physical Anxiety Symptoms
Chills
Headaches
Insomnia
Loss of appetite
Restlessness
Stomachache
Sweating

How You Can Help Kids Cope With Anxiety
If you notice these signs of anxiety in your child, don't assume they're just typical growing pains. Keep the lines of communication open, reminding your child that it's safe to talk to you about anything. Express your love, concern and support no matter what they're going through. If your child opens up to you, let them know you are genuinely concerned and that you're thankful they told you.
If you suspect your child is experiencing anxiety and doesn't confide in you, suggest they talk to another trusted adult, such as another family member, teacher, school counselor, mentor, clergy member or family doctor. You can also request a mental health specialist referral from your pediatrician.

Wholly Caring for Your Child
At AdventHealth, we recognize and treat the whole person, knowing that optimal health means a peaceful body, mind and spirit. We cherish our littlest patients and strive for each of them to live happy, healthy lives.
If anxiety is keeping your children from living life to the fullest, we're here to help nurture them back to health using the latest diagnostic tools, therapeutic procedures and extraordinary compassion. Visit our page here.