A Lighter and Brighter Season: Heart-Healthy Holiday Recipe Alternatives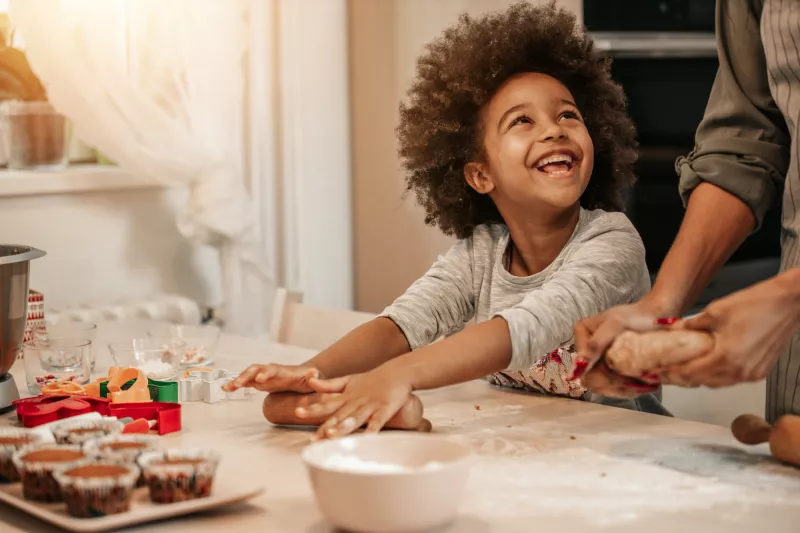 Choose the health content that's right for you, and get it delivered right in your inbox.
The holiday season goes hand-in-hand with eating special foods. We plan our celebration meals with care to put our very best on the table for our loved ones.
But when we think of traditional holiday meals, images of decadent foods full of butter and cream — followed by an endless array of sweets — might come to mind.
They may taste good, but they're not so good for your heart. Show your loved ones' hearts some love this year by opting for heart-healthy ingredients in your recipes that are sure to get a lot of compliments.
There are many alternatives you can use to make healthier (but just as delicious) savory dishes and baked goods. Examples include swapping out oils and butter with applesauce, heavy cow's milk with nut milk, and skipping the cream-based toppings, fatty sauces and rich gravies for lighter options like coconut whipped cream, vinaigrettes and lemon juice. They taste just as good and won't leave you feeling tired and bloated after your meal.
Try these heart-friendly substitutes:
Go Easy on the Eggs
Replace whole eggs with two egg whites or a cup of cholesterol-free egg substitute. If the egg is a must for the recipe, try half of a medium banana (mashed). For leavening, use 1 tablespoon vegetable oil with 1 tablespoon water and 1 teaspoon baking powder (not baking soda) per egg.
Substitute Some Butter
When butter is called for, substitute half the amount required with applesauce or mashed avocado. Alternatively, try an organic vegan butter using the same amount called for in the recipe. Pureed prunes can even be used as a butter substitute.
Sweet Ways to Reduce Added Sugar
Most recipes can handle half the amount of sugar. You may also use an equal amount of applesauce (the no-sugar-added variety). Choose natural sugars like 100% maple syrup, agave nectar, honey or coconut sugar. They're healthier due to their lower glycemic index, and you won't notice a difference in flavor. You can also use 2/3 cup of pureed dates for each cup of sugar.
Skimp on the Salt
Lowering the salt content doesn't mean the recipe has to be bland. Herbs and spices are delicious substitutes. Salt may be replaced with half as much citrus juice or apple cider vinegar, which interact to bring out the dish's natural flavors.
Lighten Up With Less Dairy
Swap whole milk for 1% or skim milk plus 1 tablespoon vegetable oil. In many recipes, plant-based milks such as coconut, soy, rice or almond milk may be used.
Help Your Family Feel Whole
Eating heart-healthy doesn't mean giving up favorite recipes. With a few tweaks here and there, you can enjoy family favorites without sacrificing taste — and potentially avoid the weight gain and higher cholesterol that can accompany this celebratory season.
You can use these healthy alternatives for holiday meals and everyday dinners. And at AdventHealth, we're here for your heart and whole-person health year-round.
Learn more about our heart and vascular care program here.