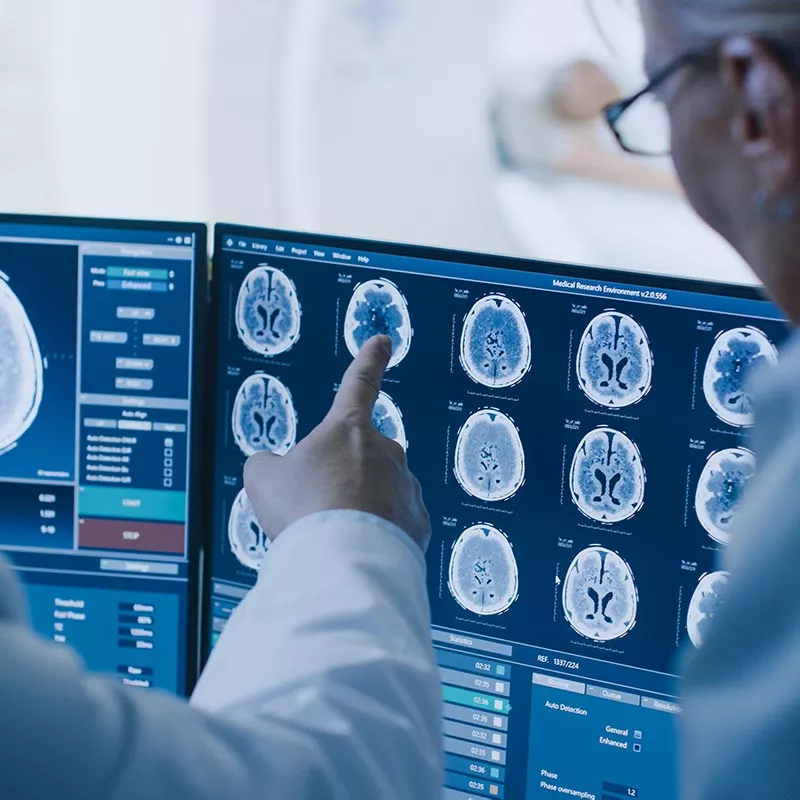 Access the Most Advanced Imaging Technology
We offer a full suite of imaging tests to meet your needs. Our highly skilled technologists are trained in the most advanced imaging technology to get you the answers you need.
3D Mammography
It's important to us that your mammogram experience is as comfortable and precise as possible. 3D mammography technology allows us to get a clearer picture of your breast health, even if you have dense breasts.
3T MRI
3T MRI (magnetic resonance imaging) machines have twice the power, accuracy and clarity of previous machines. The stronger 3T magnet can create higher-quality images, meaning your doctor will be able to see what's going on with even more clarity and definition.
CT Scans
Combining the use of high-tech computer systems and X-rays to take specialized images of your brain, organs and bones, CT scans produce clearer images and reveal more detail than X-rays alone.
Wide Bore MRI
We understand many people feel anxious about confined spaces. Select locations offer a wide bore MRI that is more spacious than a traditional MRI for added comfort and peace of mind.
3D and 4D Ultrasound
Conventional ultrasound displays real-time images in thin, flat sections of the body. But advanced three-dimensional (3D) ultrasound formats the sound wave data into more detailed 3D images. Four-dimensional (4D) ultrasound shows a 3D ultrasound in motion.
Bone Density (DXA) Scans
Used to measure bone loss and diagnose osteoporosis, this painless test is an enhanced form of X-ray technology. A DXA scan can also assess your risk for developing fractures.
X-Rays
Producing a two-dimensional image of the inside of your body, X-ray technology is a quick and effective imaging tool to assist your doctor in diagnosing any medical conditions.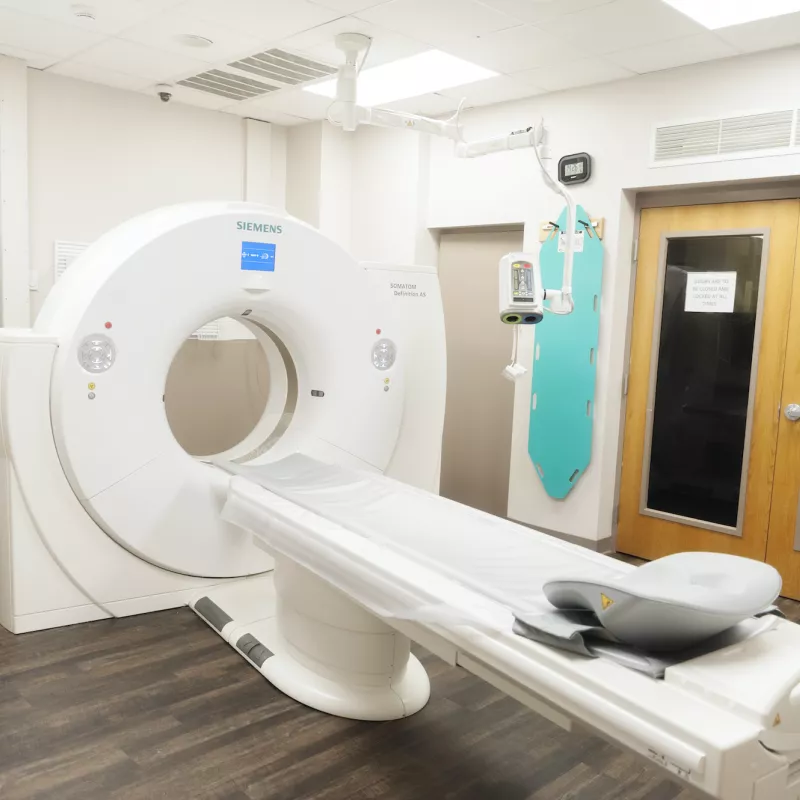 What to Expect From Your Imaging Appointment
We're here to take the fear out of the unknown. Here's what you can expect from these types of imaging appointments at AdventHealth.
3 items. To interact with these items, press Control-Option-Shift-Right Arrow.
Learn what to expect from an MRI.

Learn what to expect from a bone density scan (DXA).

Learn what to expect from a mammogram.
The Results Are In — Check Your Phone
The AdventHealth app puts health care in the palm of your hand. View test results, request appointments, connect with your care team and so much more. Download the app on your smartphone or tablet and get started today.
Get the Answers You Need
No matter where you're at on your health journey, we're with you every step of the way to provide support, expertise and answers. Request an appointment and let us put our imaging services to work for you.