6 Breastfeeding Essentials for Mom and Baby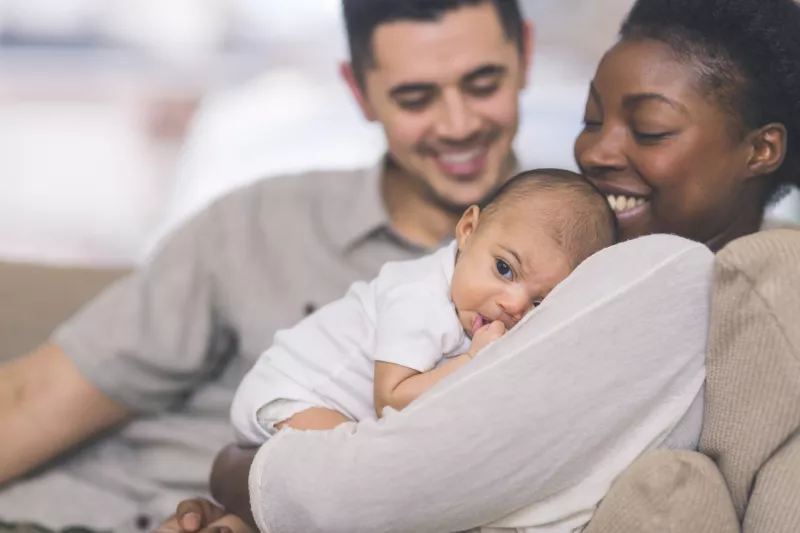 Choose the health content that's right for you, and get it delivered right in your inbox.
When you're an expecting mother, it's easy to become overwhelmed with all the "must-have" items you should get before your baby arrives. And when it comes to breastfeeding, there are a few essentials to help make your breastfeeding journey simpler.
After your baby is born, the best tool at your disposal is a meeting with one of our certified lactation consultants. But before the big day, here are six things to add to your list to prep for breastfeeding your new baby.
Nursing Pillow
Holding your baby for frequent feedings can get tiring — and heavy — as your baby grows. A quality nursing pillow will help simplify your routine. In addition to giving your baby a bit of a lift, breastfeeding pillows can help reduce any straining you may experience in your back, neck or shoulders. You may also find a nursing pillow helpful for trying new feeding positions, such as lying on your side.
Nipple Cream
It's a good idea to purchase some nipple cream before your baby arrives, as sore, cracked nipples are quite common early on in nursing. Nipple cream can help soothe the soreness, moisturize and heal dry, cracked nipples. You can find several varieties of nipple cream, but all serve the same purpose. Use the balm from day one (as long as your provider gives you the green light) to help prevent nipple damage.
Nursing Bra and Breastfeeding-Friendly Clothing
While nursing, your breasts may feel uncomfortably large and heavy, making a supportive nursing bra a must-have item for your breastfeeding journey. A nursing bra provides the comfort and support your body needs, and they're made with detachable cup hooks to facilitate easier breastfeeding. You may experience fluctuation in breast size throughout various stages of nursing, so it's best to purchase nursing bras one at a time in case your needs change.
In addition to nursing bras, having a few key pieces of breastfeeding-friendly clothing will be helpful when it's time to feed your baby. Available in a range of styles, you can prepare for your baby's arrival with a few nursing tanks to layer underneath your clothing and then purchase additional items as you see fit once your baby is born.
Breast Pump
A breast pump can be a lifesaver for new moms, as pumping your milk allows others to assist with feeding time, and breast pumps can be a valuable tool to help regulate your milk supply. Pumping in between feedings can help relieve any engorgement issues you may experience if you have an overabundant milk supply. In addition, regular pumping can also help increase your milk supply if you feel you may not be making quite enough. Discuss a pumping regimen with your lactation consultant before you begin to avoid creating an oversupply of milk.
Having pre-pumped milk on hand also offers more flexibility, giving you more control over your baby's feeding times. This flexibility allows mothers to navigate their personal and professional lives while prioritizing their baby's nutrition and well-being.
Breast Milk Storage Bags
If you're planning to use a breast pump, you'll also need breast milk storage bags. These bags are specifically made for collecting and storing breast milk and are designed to withstand freezing and thawing. Breast milk can be frozen for up to 12 months, though using it within six months is recommended. Regardless, freezing your milk can help you manage a more flexible feeding schedule.
Nursing Pads
If you're a first-time mom-to-be, something you may not expect is leaking. It may last just a few months or the full duration of your time breastfeeding. While completely normal, milk leakage can be uncomfortable and inconvenient. That's where nursing pads come in. These small, reusable or disposable pads can be placed inside your bra to help absorb leakage throughout the day. You'll want to have quite a few on hand, especially the first few weeks after birth, as your body gets used to producing milk.
Reliable Support for Moms-to-Be
Every mother has a unique nursing experience, and what works for some may not work for others. If you're a mom-to-be with questions about breastfeeding, our expert OB/GYN team at AdventHealth is here for you every step of the way. Reach out today to learn more from our experienced care providers.