5 Questions to Ask After an HIV Diagnosis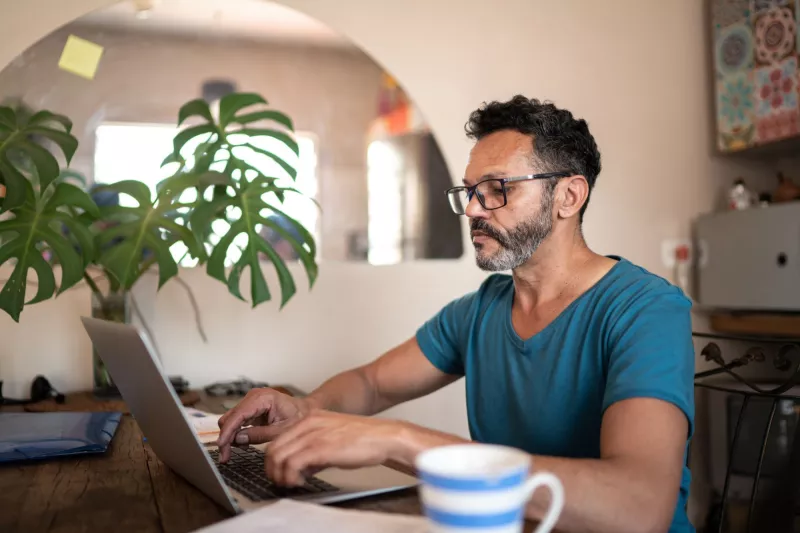 Choose the health content that's right for you, and get it delivered right in your inbox.
Finding out you tested positive for HIV, or human immunodeficiency virus, is life-changing and understandably frightening. In the beginning, it's normal to feel overwhelmed by all the information and emotions that come with this diagnosis. But research and modern medicine have made HIV a much more manageable illness than it was decades ago. And it can be treated effectively. Your health care provider can help you move forward so you can stay well and live your best life.
Here are the short answers to some common questions if you've recently been diagnosed with HIV. These are also good conversation starters to bring with you when you talk with your provider:
5 items. To interact with these items, press Control-Option-Shift-Right Arrow
1. When should I begin treatment?

Begin treatment as soon after your diagnosis as possible. This helps prevent further harm to your immune system, can slow or halt HIV's progression to AIDS and help keep you from transmitting the virus to others. Talk openly about your lifestyle and specific ways to avoid spreading HIV.

Ask your provider who else may assist with aspects of your care, such as a nutritionist.

2. Will I need to take medicine?

You'll need to take HIV medicine, called antiretroviral therapy (ART), as directed. This medication lowers the amount of the virus in your blood (viral load). While long-acting shots are available, daily pills are recommended for those just starting treatment.

Ask about possible side effects of your medicine and how to alleviate them.

3. How often should I see my provider?

Since your condition and treatment must be continuously monitored, you'll need viral load and CD4 blood tests every three to six months. If you get long-acting ART shots, you'll need injections every month or two.

Ask about these blood tests, other appointments you'll need and when and how to schedule them.

4. Where can I find support?

Your health care provider, case manager or a social worker can connect you with a mental health professional and support groups to help you cope with the many emotions you're feeling, as well as additional resources.

Ask about how to cope with stress, signs of depression and anything you may be struggling with.

5. What can I do to feel my best?

Healthy eating offers many benefits, including helping HIV medicines work better, managing side effects and providing the energy you need. Regular exercise can boost your immune system and mental health.

If you smoke, it's important to quit. Smoking decreases the effectiveness of treatment and increases your risk for other serious health problems.

Ask what foods can interfere with HIV medicines, how to stay active and for help to quit smoking if needed.
Live Your Best Life
Even when you find yourself overwhelmed and full of questions, remember that HIV can be treated effectively with HIV medicines. They help people living with HIV to live longer, healthier, fuller lives while reducing the risk of transmitting the virus to others.
Our caring infectious disease specialists are here to help you find the answers and solutions you need. From diagnosis to the latest treatment techniques, you can count on our expert team to help restore your health so you can get back to the life you love.
Learn more here about how we can help you heal in body, mind and spirit.