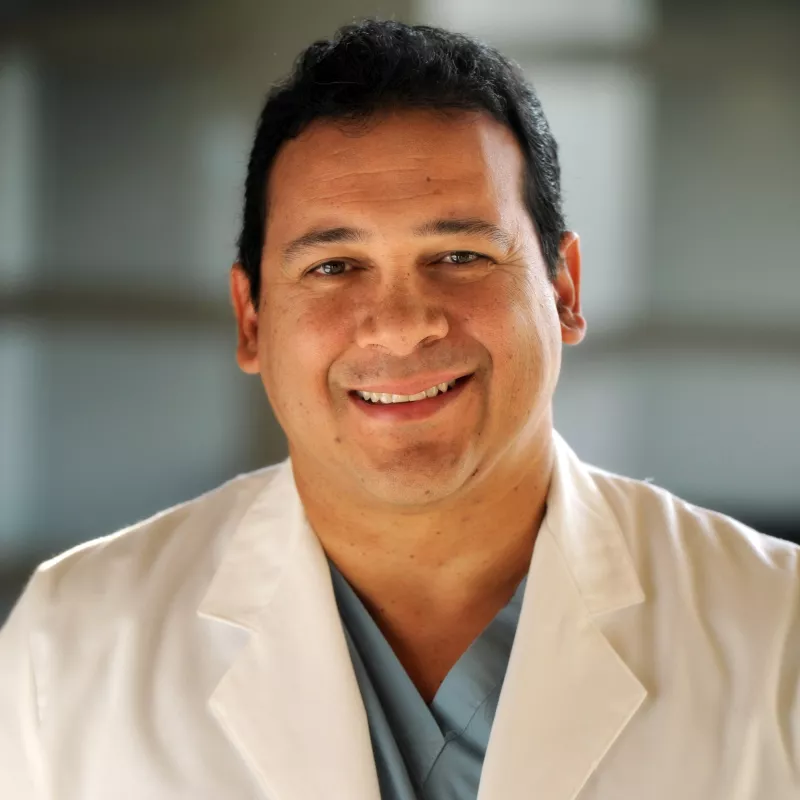 Servicios Ofrecidos
Tratamientos Ofrecidos
Angioplastía
Stenting Arterial
Dilatación con Globo
Valvuloplastía con Globo
Braquiterapia
Cateterización Cardiaca
Cuidados Intensivos Cardíacos
Colocación del Catéter Venoso Central
Ensayos Clínicos
Angioplastía Coronaria
Crioterapia
Programas de Dieta y Ejercicios
Ablación Láser Endovenosa
Educación sobre Hábitos Saludables
Prevención y Reducción de Riesgos de Enfermedades Cardíacas
Reemplazo y Reparación de la Válvula del Corazón
Atención Hospitalaria para Pacientes Internados
Cardiología Intervencionista
Terapia Mínimamente Invasiva de Venas
Implantación de Marcapasos
Ablación Percutánea
Colocación y Recuperación de Filtros Inferiores de Vena Cava
Cirugía Mínimamente Invasiva de PTCA
Procedimientos de Sedación
Asesoramiento para Dejar de Fumar
Cirugía para Corregir la Fibrilación Auricular
Cirugía Torácica
Atención de Urgencias
Tratamiento Vascular con Láser
Tratamiento VeinWave ara venas de araña.
Condiciones Asociadas
Enfermedad Cardíaca Adquirida
Síndrome Coronario Agudo
Angina
Angiosarcoma
Arritmia
Fibrilación Auricular
Mixoma Auricular
Comunicación Interauricular Trastornos de Coagulación y Sangrado
Bradicardia
Enfermedad de la Arteria Carótida
Enfermedad Pulmonar Obstructiva Crónica (EPOC)
Insuficiencia Venosa Crónica
Coartación de la Aorta
Defectos Congénitos del Corazón
Cardiopatía Congénita
Miocardiopatía
Falla cardíaca congestiva
Insuficiencia Cardíaca Congestiva
Enfermedad Coronaria
Trombosis Venosa Profunda
Trombocitosis Esencial (ET)
Ataque Cardíaco
Bloqueo Cardíaco
Enfermedades Cardíacas
Enfermedades Cardíacas en Pacientes con Apnea del Sueño
Enfermedades Cardíacas en Pacientes con Diabetes
Soplo Cardíaco
Enfermedades Cardíacas en Mujeres
Alta Presión Sanguínea durante el Embarazo
Colesterol Alto
Hiperlipidemia
Miocardiopatía Cardiomiopatía Hipertrófica
Hipoglucemia (Bajo Nivel de Azúcar en la Sangre)
Taquicardia Nodal
Enfermedad de Kawasaki
Válvula Permeable
Trastornos de Lípidos y Colesterol
Síndrome de QT largo
Hipocalcemia
Síndrome de Marfan
Desórdenes Metabólicos
Síndrome Metabólico
Pericarditis
Prolapso de la Válvula Mitral
Enfermedad de las Arterias Periféricas
Contracciones Ventriculares Prematuras
Embolia Pulmonar
Estenosis Pulmonar
Venas de Araña
Taquicardia
Aneurisma Torácico
Transposición de los Grandes Vasos (TGV)
Atresia Tricúspide
Tronco Arterial
Venas Varicosas
Enfermedad Venosa
Defecto Septal Ventricular
Perfil Del Proveedor
2 items. To interact with these items, press Control-Option-Shift-Right Arrow
Seguros Aceptados
El Dr. Arias participa con casi todos los planes de seguro locales y también con la mayoría de los más importantes. Sin embargo, le recomendamos verificar con su proveedor de seguros que este proveedor esté en su lista aprobada.